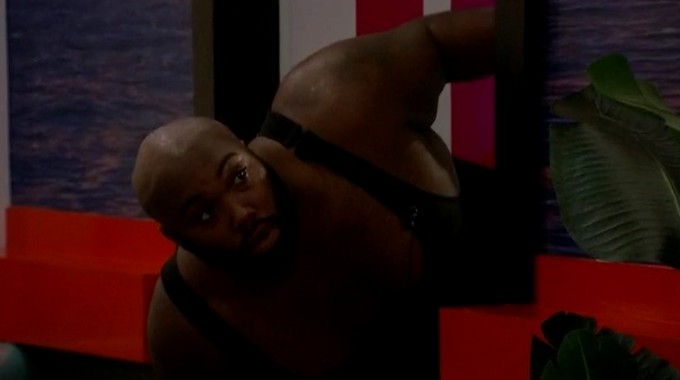 We've got all your Big Brother spoilers for you since the latest BB23 episode on Thursday that left viewers with the cliffhanger over who would become the next Head of Household. We've got all the results so catch up on everything that's happened in Big Brother 23 over the past few days.
HOH Competition:
This week's HOH comp will be shown on Sunday's episode since it wasn't on the Feeds and didn't make it as part of the live show. Should be a good one to watch too as we heard a lot of tension afterward with who was picked to face off in the knockout comp. Those are always good for revealing true feelings on who can be trusted. In the end it was Kyland who nabbed the first repeat HOH of the season after the final round came down to a failed throw attempt, or so they said.
Read more details on the HOH Comp >>
Nominations:
With the new twist we got our Nominations much earlier than usual on Friday and that meant the new HOH was up alllll night in preparation. We've got a pawn in the mix here and an uncertain target to go with it, so don't get too set on seeing both of these noms on the Block come Thursday night. Now that we're starting to move along in the season it's time for the Cookout's +1 allies to start feeling the heat and this time it's Tiffany's in the hot seat as Claire and DF headed to the Block.
Read more on who was nominated in Week 6 >>
High Rollers Room:
Here comes the new twist with viewers voting to reward their favorites with BB Bucks to be used to participate in casino game challenges for power grabs. Viewers voted after the eviction show until the next morning then after nominations were revealed the HGs learned of their rewards, collected their Bucks, and had the chance to play in the High Roller twist of the week. Lots of details and this one is a bit messy so read the full results report for what happened.
Read more on who won BB Bucks and the powers in Week 6 >>
Power of Veto Competition:
Not one, but TWO Vetos were up for grabs this week thanks to the High Rollers twist. Along with that big news was more… OTEV was back! HGs faced off for the chance to race around the yard, grab names, and be the first ones back. Add onto that the twist with HGs betting on other HGs and suddenly not everyone wanted to win the competition. Now that's kinda interesting. Read on to find out which two HGs brought home the medallion and their next move plans.
Read who won the Power of Veto in Week 6 >>
Power of Veto Meeting:
Sure enough the Noms are looking ready to change and the new target doesn't know she's heading out the door. Of course with how this house goes from day to day we may see things change before Thursday, but for now it looks like Tiffany's +1 with Claire has been spared at the cost of another Joker. Watch out, Britini!
What do you think of this weekend's Big Brother spoilers? Are you happy with the results or did you want someone else to pull off the wins? If you have our Big Brother App then you received alert notifications as these results arrived. If you don't have it, then be sure to download our app now!