Big Brother Network is all about bringing you the latest Big Brother news, updates, and spoilers. As a fan of CBS' reality TV series Big Brother since its very first episode I've watched every minute. I decided what better way to enjoy the show even more than by sharing my passion for Big Brother with other fans.
Big Brother Network is a leading fan source for 'Big Brother' and has been mentioned and referenced by top entertainment publishers like Entertainment Weekly (on two occasions), TV Guide, and Inside Dish with Ross Matthews.
I hope you enjoy the site as much as I have enjoyed bringing together all the very best Big Brother updates and spoilers from around the Web!
– Matthew Boyer (Gravy Train Productions)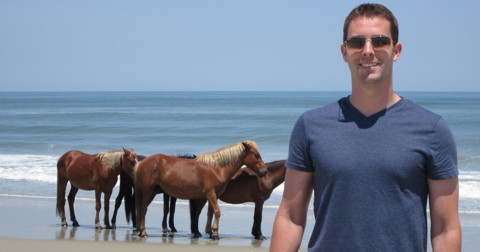 Big Brother Network is part of the Gravy Train Productions blog network. For more details visit GTP's website. To advertise here, contact me to discuss.
Editorial Staff
Matt Boyer, Publisher, Lead Writer
Email: matt [at] bigbrothernetwork [.] com.
About Matt: Matt is the lead wrangler when it comes to bringing together the best writers and websites for the Gravy Train Productions entertainment news network. Aside from spending most his time scavenging the interwebs, Matt enjoys relaxing with his family in the suburbs of D.C.
Branden Barker, Staff Writer
@TweetsByBranden
About Branden: Branden is a trained journalist with specialties in entertainment and graphic design. He hopes to inform you and entertain you during your visit to Big Brother Network.
Tammie Slogeris, Staff Writer
@Tamster613
About Tammie: Tammie has been working as a freelance writer since 2012 writing for various celebrity news and recap websites over the years. When she isn't working tirelessly on Big Brother content, you can find her curled up at home with a good book (loves a good thriller!), playing video games with her son, or catching up on her favorite television shows.
Kelley Boyer, Copy Editor
About Kelley: Kelley lends her technical writing degree skills to Big Brother Network to help keep her husband in check. While she enjoys Big Brother as much as the next fan, what she really wants is another German Shepherd.
Writer's Guidelines
Writers interested in contributing to BigBrotherNetwork.com can contact the site at matt [at] bigbrothernetwork [.] com. Please do not submit general requests for freelancing as they will be ignored. However, if you have a specific story idea or column to pitch, please do send it along and we'll let you know if we are interested.
Watch the Live Feeds & Support BBN!