You're a Big Brother fan, but maybe you only watch the CBS episodes. You've heard lots of other fans discuss the Big Brother Live Feeds, but aren't sure what they are, what they provide, or even if it's something you should be using. If that sounds familiar then you're in the right place. I'm going to explain everything you need to know about the Live Feeds.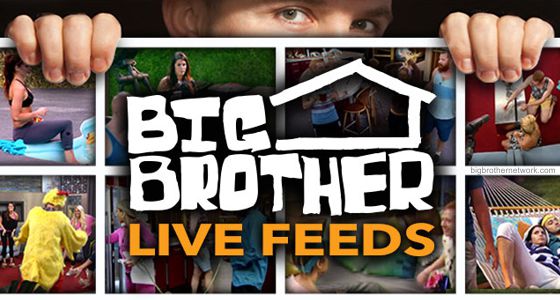 What are Big Brother Live Feeds?
In a nutshell, the Big Brother Live Feeds are direct video streams from all those cameras around the BB house sent directly to you at your computer and now on your Android and iOS mobile devices. These cameras are the same cameras that capture the video for the broadcast shows but when the CBS show ends the live cameras keep rolling and you can keep watching.


Try 1 Week Free! Only $5.99 per month thereafter. Sign-up now.
Big Brother Feeds are live and uncensored so you'll be able to watch what happens as it happens. There's no censoring, no editing, no holds barred. Unrated means you see everything as it appears on the camera. Remember the Rachel and Brendon romance? They showed all of it. Chima losing her mind and getting evicted? Yep, that too. The biggest moments in the game shown in ways CBS could never air them.
You'll get spoilers days ahead of the show when you get to watch the HoH endurance competitions live or see the fallout of the weekly Veto competitions. The Live Feeds keep you connected to Big Brother as it happens.
There are two Big Brother games every season. One is shown on CBS. The other can only be seen on the Feeds and the difference can be incredible. It really is like two separate shows sometimes.
How do the Big Brother Live Feeds work?
In past years you had to use a special application to view the feeds. That's no longer the case. All you need is a browser capable of supporting Adobe Flash video playback (IE, Firefox, Safari, Chrome, Opera, etc.) on Windows and Macs. Then you'll sign in to the Feeds website and start watching. It's seriously that easy.
Continuing with Big Brother this season you'll be able to watch the Feeds directly on your iPhone/iPad/iPod, Android, and other Adobe Flash enabled devices at no extra cost. There's no app required anymore so just point your browser to the regular login page and enjoy!
You'll be able to select from four different camera views plus the "quad-view" which shows you all four angles at once. You can jump between cameras all you want to find which group you want to watch or listen in on a private conversation.
Did you just get home and find out there was a big fight earlier in the day? No problem. The Big Brother Live Feeds offer a DVR type feature which lets you turn back the clock and watch any camera at any minute of any day. You'll never miss an important event again.
How do I sign up for the Big Brother Feed?
Follow this Live Feeds link to sign-up now at CBS's website. This year there's just a monthly pass but the price dropped 40% to just $5.99/month. So cheap. You'll need a credit card to complete the sign-up. Still unsure? Keep reading.
Do I need to sign-up through CBS to get "official" feeds?
All Live Feed sign-ups give you the same Big Brother Feed experience for the same price. If you sign-up through our banners and links then we receive a commission for the referral, but if you sign up through CBS then no one gets anything. We'll still like you either way, but sign-ups through our site are always greatly appreciated.
What if I'm not sure about signing up?
CBS offers a 1-week free trial period to test out the live feeds and see what you think. Trust me though, you're going to love them and get them every year once you experience the fun.
I live in Canada. Can I still watch the Live Feed?
In past seasons there has been access for Canadian viewers, but we're waiting for confirmation on the BB17 season.
Anything else I should know?
At the end of the season your monthly subscription to All Access will continue so if you want to end your access you'll want to be sure to cancel that.
There are times when CBS decides to cutaway from the feeds. This will happen sometimes when Big Brother production has to interact directly with the HGs or a competition is being recorded for the show. Some folks like to complain that the feeds are "always off" but that's definitely not the case.
CBS All Access is a monthly subscription service which includes the Big Brother Feeds as part of the subscription.
Did I miss a question that you'd still like answered? No problem. Send me an email and I'll help answer your question.