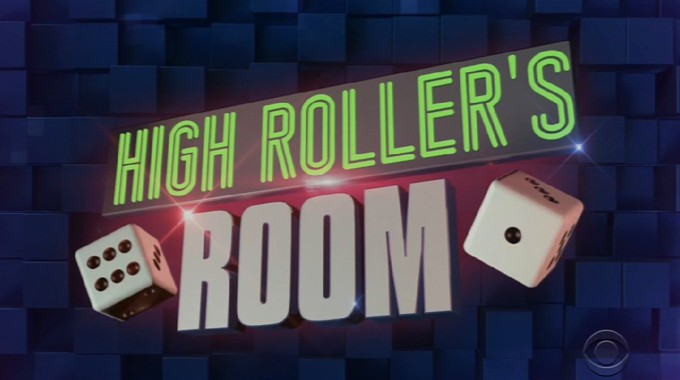 Have mercy, this one is a mess. Welcome to Big Brother! It's the High Rollers Room twist and it ate up over six hours of down Feeds on Friday before returning leaving us with even more questions and lots of suspicions among the Houseguests.
We know from Julie Chen's explanation that your text votes on Thursday night through Friday morning decided with three tiers which HGs would earn either 100 points, 75 points, or 50 points to be used towards casino games for a chance at Big Brother powers.
So who got what? We don't know! Well kinda. HGs are lying to each other readily here but according to our unofficial poll, the top 4 point earners would have been Derek X, Britini, Claire, and Derek F. I won't be surprised for either Claire or DF to have landed in the top four.
Here's what we know so far, and I'll update this as we get more info: DX won 100 points. No kidding. He was top spot in our poll and just came off a *big* week of a Backdoor success. Next up, it sounds like DF got the 100 points. Yep, I'd believe that too from our poll. The third spot though is still unconfirmed.
As for the competition, we're still piecing together who played and who did not. It was all done secretly so HGs probably just sat in the room for a block of time whether they participated in the challenge or not.
The prize, that's another mystery. Remember Julie said, the powers could allow you to "take yourself off the Block, or win a second Veto, or even flip the ultimate power to your favor." From conversations on the Feeds, it sounds like this might have been the second Veto scenario.
Update 1: Britini confirmed she received the 100 points. Xavier says he got 75 points.
Update 2: HGs will be betting on each other in possibly the Veto competitions. Might actually be the first round's casino game itself. Sounds like the HGs who decide to participate in this first round will select one of the Veto players as their champion and if that player wins the Veto then so does the betting HG. So a two-Veto scenario. No details on what happens if more than one HG wants to bet on the same HG, etc. Sounds like if no one wins it then the power rolls over to next week.
Update 3: HGs discussed the second challenge as a roulette wheel and you can get yourself taken off the Block but then the renom is randomly chosen. DX revealed the "big" prize is going to be a Coup D'Etat with two nominees anonymously renamed. DX plans to save up for that.
So there you go, a whole lot of unknowns for the first of the three rounds of High Rollers Room. We'll keep watching for updates and when we know more we'll add it here on this post. If nothing else, we'll get the official results during Sunday's episode. Then we'll do this all over for two more weeks on each Friday. Yikes!