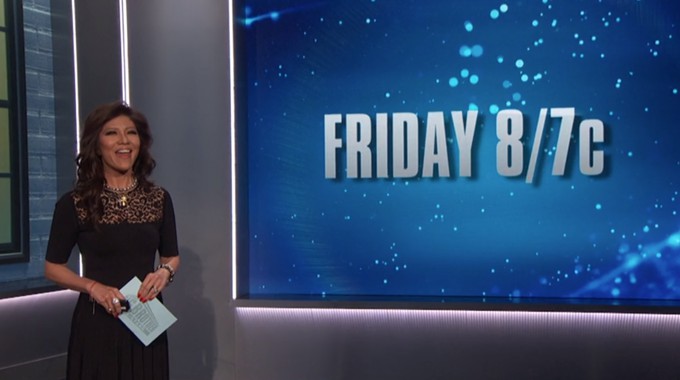 Get ready for more Big Brother 22. Tonight on CBS we'll get a "special episode of Big Brother that you do not want to miss," according to Julie Chen which means it will probably be that awkward memory lane episode with the HGs looking back on the painful season that was All-Stars 2.
The show arrives at 8/7c and we'll be watching it because we're suckers but hopefully, there's something more to see than these Final 3 HGs drinking champagne and staring at the memory wall, reflecting on things that happened just a few weeks ago. Yeah, it'll totally be that, won't it?
By the end of the night, I bet we'll get a glimpse of the Halloween themed Round 1 Final HOH comp with the HGs swinging at the moon. We heard a lot about it from the F3 HGs last night after the Feeds returned following the comp but I'd really like to see how it was set up for a better idea.
Of course, if you want the spoilers on who won HOH Round 1 last night then we've got those too. Now we're off to the last few episodes of Big Brother 22 with tonight (Friday 8/7c), Monday 8/7c, and then the two-hour finale on Wednesday 9/8c. Get ready for the end (and I think we all are, right?)!
Want more? Download our free Big Brother App, join us on Facebook & Twitter, and get our Email Updates! We'll keep you updated with the latest news and our in-depth reviews of the season.