One last competition remains for Big Brother Over The Top as Morgan Willett and Justin Duncan will face off on Tuesday in a yet to be revealed challenge to decide which of them goes home and which goes on for a shot at the $250,000 prize. So how do they stack up and what might they face?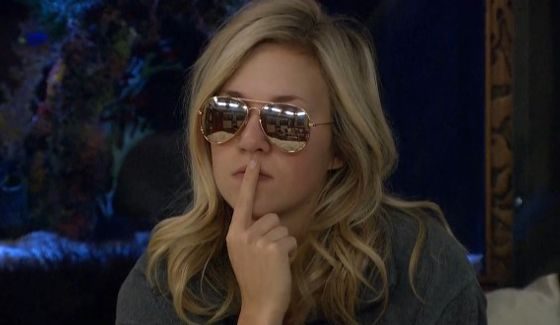 Neither Morgan nor Justin have exactly been a competition dominator but each has shown his and her own strengths and weaknesses along the way. Going back through the season's stats we'll find Morgan with 1 HoH win and 1 Veto win while Justin has 1 Veto win, albeit an effective tie without a deciding final round. So who could pull this off?
Other than knowing that this comp will follow Tuesday night's episode we really don't have any information about it. This could be a giant wall where they have to order events, maybe a True/False booth challenge, or something anywhere in between. That openness makes it hard to really predict who could more likely win the last seat for finale night.
If it's a days and events comp then I think Morgan has this in the bag. She knows her stuff and won that Wall Of Shame Veto comp based on that sort of information. Justin whipped across that wall with the greatest of ease, but he didn't know any of the details to get it right. As for being prepared, Morgan has been studying steadily and she's even drawn the help of Jason and Kryssie as recently as last night to get ready.
Justin is a very physical player though and we know he can pull off a win in the right situation. Along with his shared win in the shape puzzle Veto, Justin has had several near-wins with Veto comps and the long sword HoH comp where he beat Morgan by 45 mins but lost after foolishly dancing around. Justin got second in both the Halloween comp and in the maze race although Morgan didn't participate in the former so that's not available to compare.
The good thing here for fans is that it's not a slam dunk for either of the HGs at this point. We'll have to at least wait and see what the competition is before jumping to conclusions. And even though Morgan has a good advantage for days/events based on past performance even that could swing either way if the pressure flusters her like we saw with the Maize Maze. Same goes for Justin on physical though where Morgan has beat him before as well.
Who do you think is more likely to win this last competition of the BBOTT season? Vote in our poll below and share your thoughts as well.