Big Brother Over The Top finishes its season this week as the Final Four Houseguests narrows down to the Final Three and viewers vote to crown the winner. We're just days away from the end of over five months of Big Brother.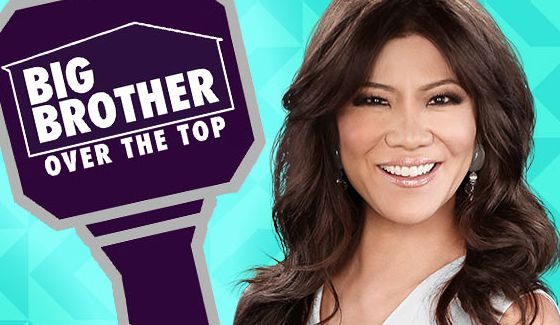 Last week we watched Jason secured his spot in the finale along with his hand picked companion for the event, but there's still a few more steps to complete before we can put a bow on it and head off to a winter break.
Two more episodes of BBOTT remain and in between that we've got the most important America's Vote of the season as we return to the polls and decide which of the finalists will walk away from the house with a quarter million dollars. Right now we know Jason Roy and Kryssie Ridolfi will be up for that vote, but we've still got one more space to fill.
Tuesday night on All Access at 8PM ET (5PM PT) we'll get the last regular weekly recap episode and live eviction though there's no more voting on that front. Morgan Willett and Justin Duncan will face off in the last competition of the season and that will decide who will sit in the third and final seat on finale night. The winner moves on while the loser moves out.
This will be a huge event and I really do think both of the HGs here have a good shot at the win depending on what sort of comp they face. It'll also likely decide how easy of a time Jason has in winning the season as I suspect Morgan will be a bigger threat to his chances than Justin would. That's of course just speculation from me, but it's interesting to see how Jason wants Morgan instead of Justin there.
Once we have our F3 the voting should open up, but we don't have a specific time on that yet. We'll probably get the same 20 votes a day (reset at midnight, if things go as they did most of the season and the voting works properly) running through Thursday afternoon. But again we're still waiting on the official days and times for the voting.
To help along with making your vote decision, the F3 will state their cases live on the Feeds sometime on Wednesday. Big Brother has not yet announced what time to expect that but we'll update with details when it's made known. Update: 7PM ET (4PM PT) on Wednesday.
Then on Thursday night at 8PM ET (5PM PT) on All Access we'll see the return of all of the season's Houseguests for the Big Brother Over The Top Finale. By the end of the night the results of our votes will be revealed and we'll have a the winner of BBOTT.
It's been a long 5+ months of Big Brother, but it's been a fun one for most of it. We've seen so many great new tweaks to Big Brother from BBOTT and whether or not we see another season of the off-season edition I do hope there are improvements to the summer version from lessons learned in this experiment. Overall, hats off to the Big Brother production team and a big "thanks!" to all our readers for another successful year here on the site.
Update: We now have more details on the "when" for several events. Voting begins Wednesday morning at 8AM PT (11AM ET) and lasts until Thursday afternoon at 1PM PT (4PM ET). The Final 3 HGs will have a featured time to make their case to America, though is anyone really still undecided on how they'll vote? Live Pleas will be held Wednesday at 5PM PT (8PM ET).