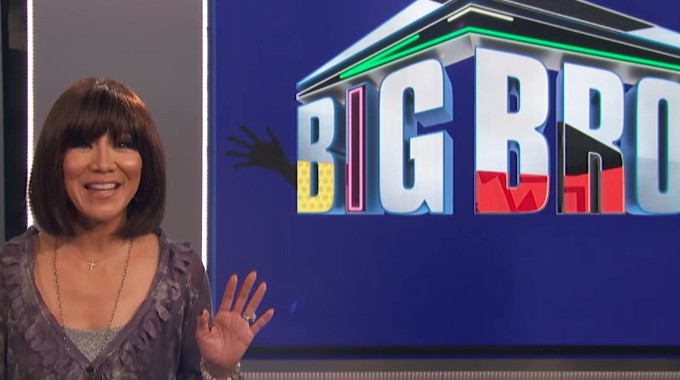 More schedule changes are the way this coming week for Big Brother 25 as the remaining Houseguests (and there are a LOT of them) have a very weird week ahead in the Big Brother house.
This new Scary Week complete with the Big Brother Zombies twist means things are anything but normal until next week with a missing episode and a lack of our usual competition events.
Julie Chen Moonves announced that Week 8 of BB25 will hold for us no Head of Household, no Nominations, and no Power of Veto. Instead the Zombies, Cameron Hardin and Jared Fields, will be facing some tasks through the week to prepare for a live competition next Thursday where one of them will be "revived" and reenter the game.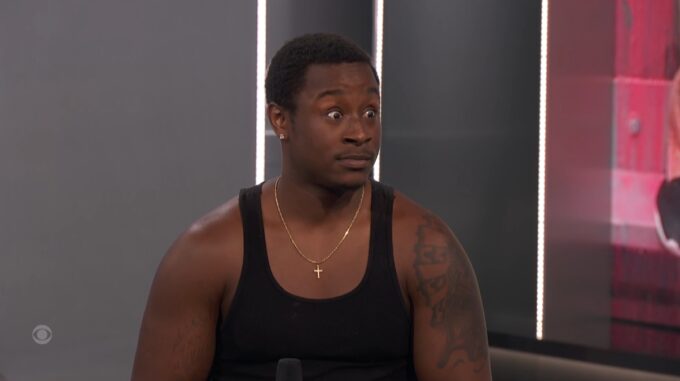 So with no comps to watch on the show, what's the Big Brother 25 schedule look like in Week 8? Here's how Julie explained the days ahead:
The only thing scarier than what's going on inside the house is our schedule for Big Brother. Pay attention folks. Tune in Sunday at 10/9c as Cameron and Jared reenter the house and learn how one Zombie will be resurrected and returned to the game. Then this week there will be no Wednesday episode. And Thursday we'll be on at 9/8c when either Cameron's or Jared's game will be resurrected live, getting a second chance at the $750,000 grand prize.
Okay, so we get Sunday's episode at 10/9c that will feature the two Zombies heading back into the house on Thursday night and then details explaining this ongoing "ball competition" they seem to be playing throughout the week.
With no Veto events this round they'll skip over the Wednesday show and then we'll see Julie again on next Thursday, Sept 28th the time shifts over to 9/8c for just that week (then the following week back to 8/7c). On that episode it'll be a live eviction/un-eviction with either Cameron or Jared winning the live competition to return to the game and the other heading home.
Big Brother Schedule – Week 8:
Sunday (Sept 24th) @ 10/8c – Zombies Twist
Wednesday (Sept 27th) – No episode
Thursday (Sept 28th) @ 9/8c – Live Twist Comp
After Week 8 is over we'll be back on a more typical Big Brother schedule of three episodes a week but even that schedule will have some changes. The Wednesday episodes are no more for the entire remaining Big Brother 25 season. Instead, starting October 3rd the Veto shows will move to Tuesdays at 8/7c for the rest of the season (except no Tues episode on November 7th). The Sundays will hold steady at 10/9c and Thursdays will be 8/7c until the end.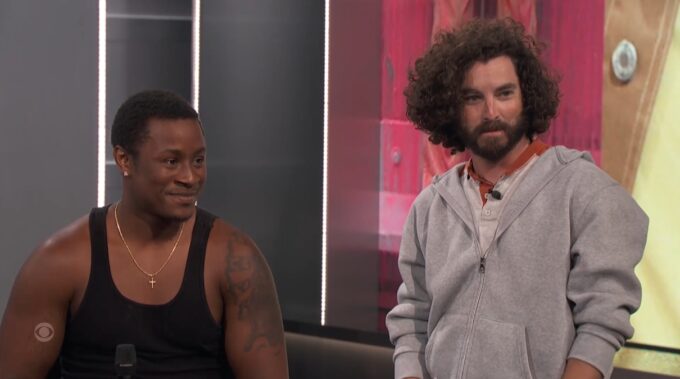 Big Brother Schedule – Weeks 9-13:
Sundays @ 10/8c – HOH & Noms
Tuesdays @ 8/7c – Veto events
Thursdays @ 8/7c – Live Eviction
Finale week (Week 14) has Sunday at 10/9c, no Tuesday episode, and then a two-hour season capper on Thursday, November 9th at 8/7c. November?? What a weird season. Okay, you're set and ready for the rest of Big Brother's schedule in 2023!
ALERT: Join our NEW Facebook Page for BBN after FB disabled our old one. We need to reconnect with you on Facebook! Please spread the word and share our content on FB so we can quickly rebuild. Thank you!
Download our Big Brother App and join us on Facebook & Twitter for more!