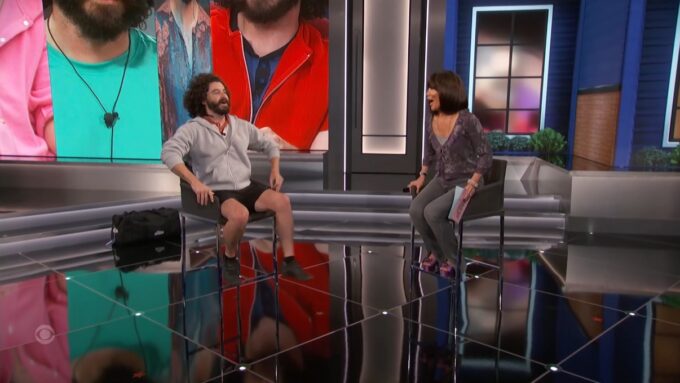 Big Brother 25 Week 7 gave us two weeks in one, so we are going to include the double eviction moments in our weekly best and worst list. So let's get right to it.
Best Moments from Big Brother 25 Week 7
The Power Shift. Not many people loved the idea of Jared becoming the new Head of Household, but we love a power shift, and that's what this week gave us. The back and forth has been pretty entertaining the past few weeks. To see the person no one wanted to win HOH two weeks in a row do so has been pretty classic Big Brother vibes.
Jag Wins Veto and Saves Cory. Finally the houseguests got Cameron where they want him, thanks to Jag winning the veto. It was starting to look like they were never going to get rid of him (oh wait, they still aren't rid of him yet!).
Cory Wins Double Eviction HOH. Talk about a power shift! This is what we always beg for! No matter who you love or who you hate, you have to admit when no one side is steamrolling, BB is at its peak. Cory just came off the block and really needed to win this HOH.
Cory Nominates Jared and Blue. Cory (and Jag) were smart enough to know to not let Blue have the chance to save Jared. I guess they didn't think Cirie would really stand a chance at winning – and rightly so, she's never claimed to be any kind of comp beast).
Matt Wins the Veto. Although seeing Jared win the veto would have been interesting, it was better to see Matt win, knowing that he would not use the veto and Jared could go out the door, keeping Cirie safe.
BB Zombies. Julie revealed to Cameron and Jared that their BB game might not be over. They get to enter the house as the undead, and one of them will get to resurrect their game this week.
Julie's New Haircut. Looking good, JCM.
The Worst Moments of Big Brother 25 Week 7
I can't think of anything I want to say was that bad. This might be a first. Big Brother Network history was made. Did we actually have a perfect week of Big Brother? I mean that is always relative, but for me to have no complaints is groundbreaking!
Wait, let me think of something! Um. Hmm. OK, I really didn't like Cameron's straightened hair and all the showmance kissing. But really, that's about it! Great week, BB!