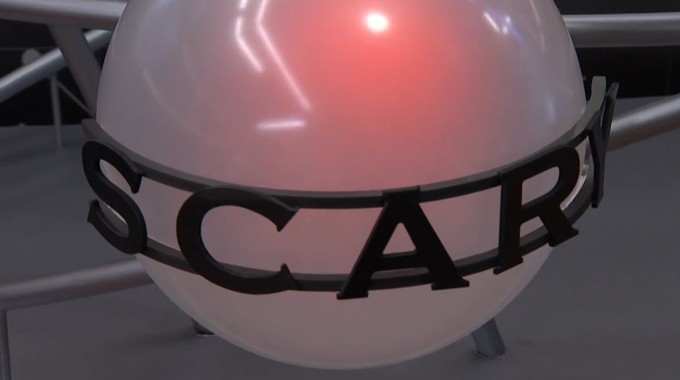 Three rounds of Zombie comp have been completed. Scroll down for detailed updates.
Two Houseguests were evicted Thursday night during the latest live show but by the end of the night both were poised to head back into the House and maybe even the game itself. Welcome to "What is going on here??" Big Brother 25 edition.
The latest twist on BB25 with the Big Brother Zombies did not get much of a proper introduction to viewers on Thursday's live show so we've been playing catch up with bits and pieces of the story thanks to the Live Feeds. So far it sounds like Jared Fields and Cameron Hardin will be facing off in a series of competitions over the next week ahead of Thursday's live show where one of them will win his way back into the season's race for $750,000.
Now this week there are no other competitions than this Zombie twist craziness. Any Feed downtime that would normally be reserved for ceremonies or comps will likely just We aren't going to be able to watch any of the competitions (this ain't BBOTT after all!) so instead we are watching for the Pet Loops to let us know when the Zombies are up to something.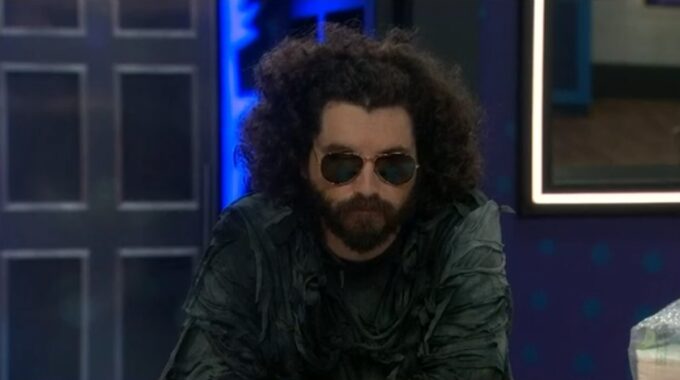 What it sounds like so far (as of Friday afternoon) is that Cameron and Jared will be competing in multiple rounds of the same sort of competition each time. We don't know if there will be other comps on later days or if this is all front loaded in the week. There's been discussions of three rounds in something with balancing and balls. That of course reminds us of the oversized shovels on the teeter totter style balance beam with balls that you have to set up and then keep from dropping as you move back and forth.
Big Brother Spoilers: Zombie Comp Results
Cameron beat Jared in 3 rounds of the Zombie comp
Cameron has decided to compete on Thursday night
Friday after the Feeds cut for what we believe to be (so much is unknown here!) was round two. When the Feeds returned Jared was way too somber as he laid down in the Scary room talking to Blue. Eventually Jared mentioned Cameron had beat him by four balls. Was that a cumulative count of four or just the second round? Dunno! But it does sound like Cameron is ahead in the race.
We're expecting a third round before long considering the first two have already happened. After that hopefully we'll hear more talk to piece together what will happen next. With Cameron lacking any allies in the house he won't be doing much chatting and really Jared just has his mom and kinda Blue.
Everything appears to be building towards a competition on Thursday for a chance to re-enter the game. Of course to avoid a Kaitlyn puzzle disaster repeat there could be a catch that sends the winner through or the non-loser through if someone can't complete their five-piece puzzle.
Stick around for more vague spoilers and uncertain results in this weirdo "Scary Week" on Big Brother 25! Be sure to check the schedule changes and remember there is no Wednesday episode this coming week and after that we're off to Tuesdays for Veto events for the rest of the season.
Update 1: Feeds returned at 2:37 PM BBT from what we suspect was the 3rd round of Zombie Ball. Jared was getting a pep talk with Cirie, Felicia, and Mecole. They each gave him a hug before he laid down with sunglasses on and tears running down his cheeks. Looks like things did not go well for Jared in his battle against Cameron.
Cameron talks with Cirie after Jared was called to DR. He beat Jared in the third (final?) round of the Zombie comp. Cameron is pitching to Cirie that he'll fight along with her side and if he tries to get in with the other side then he's really just trying to infiltrate and break it apart from the inside.
Update 2: Cameron has shared his decision to compete on Thursday night. The options were for Cameron to compete and re-enter if he won or Jared would re-enter if Cameron was unable to complete the mystery challenge ahead. The alternative would be for Cameron to volunteer Jared for the competition and then the same arrangement, if Jared won he'd go back in but if Jared lost Cameron would be back in the game. This way Cameron puts his fate in his own hands. Good choice, I'd say.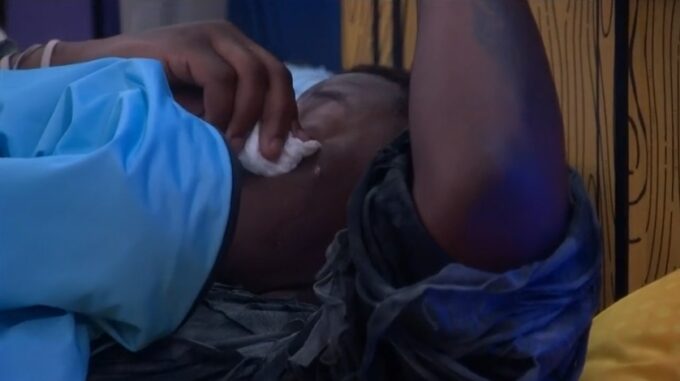 ALERT: Join our NEW Facebook Page for BBN after FB disabled our old one. We need to reconnect with you on Facebook! Please spread the word and share our content on FB so we can quickly rebuild. Thank you!
Download our Big Brother App and join us on Facebook & Twitter for more!