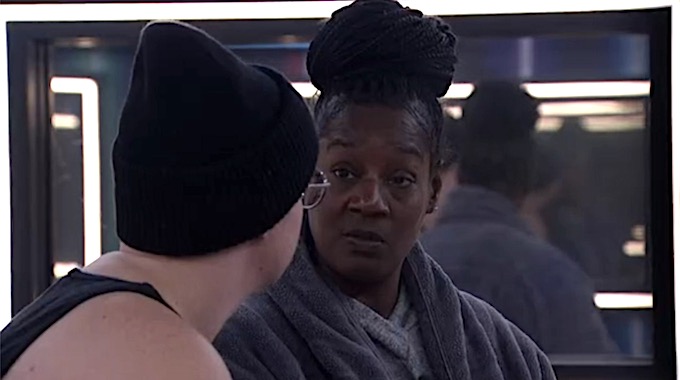 Update: Results are in! Get the spoilers on who won the Veto comp…
It is Power of Veto Day inside the Big Brother 25 house! Friday morning Cameron had the whole house convinced that he would play it safe this week by nominating a Big Brother houseguest he has already attempted to target once and their closest. Then a surprising turn of events took place at the Week 6 Nomination Ceremony sprinkled chaos throughout the Big Brother house. Read on to find out who is playing this week's Power of Veto Competition and if there is any potential for additional pandemonium.
In case you missed it, Cameron had the entire house convinced that Blue and Jag were going to be nominated at this week's ceremony. The feeds went down and everyone was expecting a repeat of Cameron's Week 4 Head of Household. There were some hints that he might have had something bigger up his sleeve, but with the way that this season has been going, people we not expecting what was going to happen next.
In what seemed to have been a pretty fun Nomination Ceremony involving Cameron throwing pies in the faces of the houseguests safe from nominations, Cameron decided to put Felicia and Izzy on the chopping block. He has made both of them feel like pawns, which he explained to Jared is all part of his master plan this week.
So does Cameron have a bigger plan this week depending on who wins the Power of Veto on Saturday afternoon? First, let's find out who is playing, shall we?
Power of Veto Players for Week 6:
Cameron (HOH)
Felicia and Izzy (Noms)
Matt, Jared, and Jag
Considering we have no idea what's going on in Cameron's head this week since he has been very tight-lipped about his plans, there is a lot of uncertainty as to what he would want to happen with the Power of Veto this week. Matt and Jared talked briefly after the players were picked about what they should do if they win and they agreed they should keep the nominations the same. Jag will likely want to keep the nominations the same as well to avoid putting Blue in danger of being a renom option.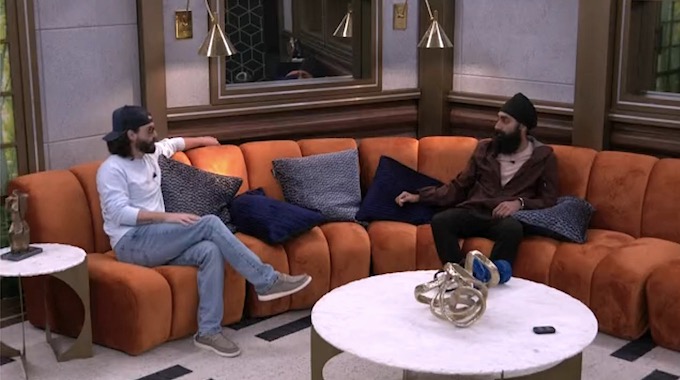 One thing to keep in mind is that Matt, Jared, and Jag are all trying to build a relationship with Cameron right now. Considering Cameron kept everyone in the dark about his original plan, there is a chance that there is something bigger going on here. It does seem that everyone is gunning for it this week and Izzy is already trying to get the other players to keep the noms the same if they win. She doesn't want to chance Cirie being the replacement nominee come Monday's Veto Ceremony.
Who do you want to see win the Veto for Week 6 of Big Brother? Do you think that Cameron should go after someone else in the house?
Download our Big Brother App, join us on Facebook & Twitter, and get our Email Updates for more!