Nominations are set to arrive later today in the Big Brother 17 house but for those of us watching the Live Feeds there is little doubt over who will be heading to the Block and some of these Houseguests are about to get a big surprise.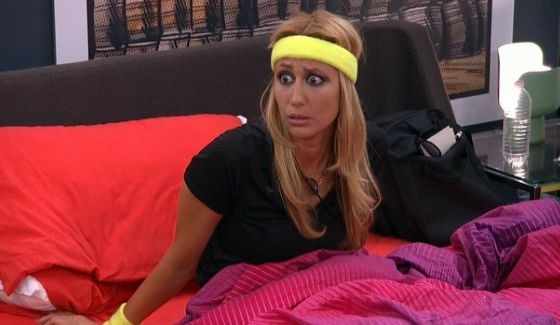 Soon after the HoH competition ended and a returning Juror had been decided, and those were nearly the same outcome, we had fast discussions over who would be heading to the Block and which nominee would be the real target this week.
Yes, Vanessa is back in charge for her third HoH of the season. She narrowly outlasted the four returning Jurors who all remained after the rest of the active HGs fell out of the competition. Johnny Mac emerged triumphant in the Juror Revival and that sent him back in the house where the Austwins immediately freaked out over their bad luck.
Feeling better though that they had Vanessa in charge we saw Austin and Liz sit down and begin telling Vanessa how JMac needed to be the one to go up and out this week. Not so fast, said Vanessa, and it seems like she means it. Let's back up and start there.
As we saw in the HoH competition Vanessa made an offer to John that he'd be safe if he dropped, but he said he wanted to keep trying before he dropped. Vanessa wanted to know why he'd decline her deal and went to him to find out. Flashback to 8:23 PM BBT 8/27.
John quickly explained to Vanessa that he didn't want to publicly accept her deal but that after their talk the other day he now fully trusts her and really does want to work together. Vanessa promises him safety this week. They hug and she left. I actually believe her, as long as it doesn't force her to betray a higher level priority.
Liz and Austin arrived to immediately start pressing for JMac as nominee but Vanessa says she needs to do what's best for her game and that might not be putting up John. She's sure to promise Austin and the twins that they won't see the Block under her watch, but she isn't taking their directions on how to do her nominations.
So if the Austwins are safe and John is safe, that only leaves three options.