Big Brother did not disappoint on the crazy factor last night with so much going on though I think we were all hoping for a longer endurance HoH comp there than the HGs delivered on. Now we can look back at Thursday's show in these official CBS photos.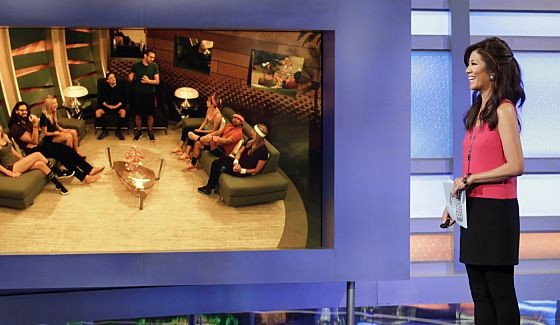 Jumping right in to things the Houseguests were faced with a quick eviction vote that sent John McGuire out the door only to turn right around and head back in to the house and from there on in to the game.
Here's a new look at the competition from angles that we didn't get to see during the live show with more looks at the competition itself. Good thing they had their photographer ready to snap pics before everyone was down and out!
click images to see full-size views
Source: CBS
Photo: Sonja Flemming/CBS