John McGuire isn't afraid to go all out when his back is against the wall and that's exactly what just happened this morning when his chances of a Veto save appeared to have run out.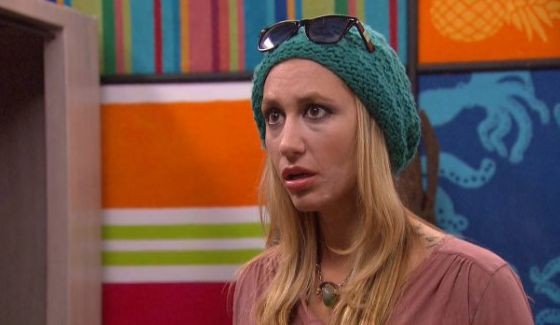 Speaking with John, Vanessa explained that she wouldn't be using the Veto as it'd just be too risky. With that confirmation John revealed to her the 5-HG "alliance" that had been created to target her for eviction this week. Cue the music, please.
Flashback to 10:25 AM BBT as John tells her that he along Austin, the twins, and Steve agreed to work together to get her out of the game. Vanessa didn't know all that. She knew something was up, but not how deep those waters ran.
Ten minutes later Liz comes by and Vanessa confronts her about the 5-HG deal. Liz doesn't have good answers for Vanessa, but manages to shift the blame to Steve. Vanessa was already on a push to see about keeping John this week so this plays in to that plan. Vanessa tells Liz she wants Steve gone.
Liz heads upstairs and is wildly upset about John revealing this. Flashback to 10:50 AM BBT. She's cursing and cursing about John while discussing how she wants to hurt him. Julia tells Liz to cool it. She's pretty far over the top.
Downstairs Vanessa sat quietly for several minutes before going to find Steve. Flashback to 10:51 AM BBT. She demands an immediate answer on whether or not Steve was leading the charge to get her out. Steve admits there was a 5-HG alliance created, but is mostly caught off guard while Vanessa is very upset.
Steve says he didn't lead the rally to target her, but she doesn't believe him. "It was you motherf**ker." She tells him he has lost her vote and leaves as the chaos continues.