After a contentious morning the Power of Veto Ceremony was held and we have the latest Big Brother 17 spoilers to set us up for this week's eviction.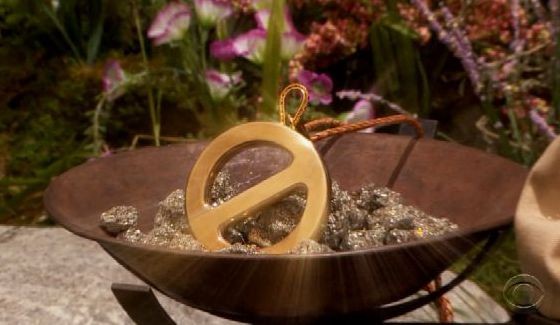 It didn't take long for us to reach the boiling point today when John, one of the nominees, dropped a bomb on Vanessa that set off a chain reaction of worry and anger at Steve. So what did that mean for the meeting?
Power of Veto Ceremony Results – Week 9:
Vanessa did not use the Veto. John & Steve remain this week's nominees.
After John revealed to Vanessa the 5-HG deal between Steve, John, and the Austwins she was off and running in a short period of time. Confronting Steve she gave him just a moment to answer her questions before saying he did not have her vote and was good as gone this week. Meanwhile the twins were upset at John for revealing this information.
In the end Vanessa got the drama she wanted and now has fuel for the campaigning she'll do the rest of the week. She wants Steve gone at the moment, but the Austwins do not. We could get a real fun week of back and forth while we watch the twins try to get what they want against Vanessa.
Do you think Vanessa made the right choice to leave the nominations alone? Who is heading to Jury next? Well unless they come right back in that is.
Keep watching Big Brother Live Feeds (get your Free Trial) to see what happens next inside the house.