The Big Brother 16 live show left viewers in a cliffhanger asking "Who won HoH?!" after watching the latest evictee walk out that door. Well I have got the spoilers for you here.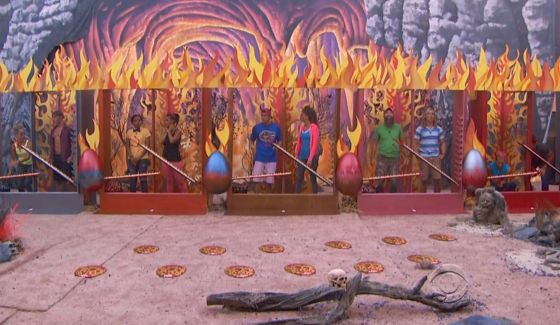 When the Live Feeds returned after the HOH competition, Deviled Eggs, was all finished (grrrr), we saw lots of Houseguests celebrating, but only two could be the happiest and it didn't take long to pick them out of the crowd.
Gathered in the Have-Not room we found the new Heads of Household: Frankie and Cody.
click images to see full-size
Soon they will have to each name two nominees and then watch as their noms face off in the Battle of the Block. These decisions will be made very soon.
Update: We have the anticipated nomination spoilers here! Find out who will go up on the block.
Who will they nominate? Still waiting to figure that out, but Zach was pushing Frankie to include Victoria, Jocasta, and Amber in those plans. Frankie wouldn't give him an answer. Who do you think it will be? Jump on your Live Feeds right now to watch and find out what happens next on Big Brother!