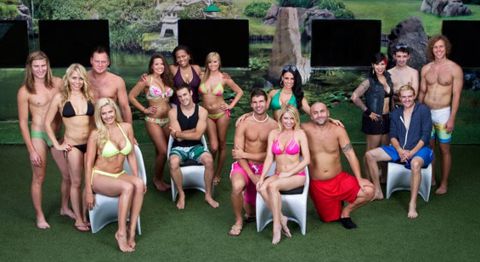 We're about to find out who won Big Brother 14 as the Jury is nearly set and will soon cast their votes. Before we get to the voting we'll have to wait through the final Head of Household competition. Two of the three portions have already played out so we'll be watching just the third part live before moving on to the jury and votes.
While we wait I wanted to give a BIG thanks to all of our readers this summer. Thanks for joining us each day to discuss what was going on in the house and a special thanks to everyone who signed up for the Live Feeds through our links and banners. All of you make this site possible and it'd be nothing without you. Okay, now on to the winner.
We learn that yes, Dan convinced both Danielle and Ian to drop during the first round. Ian agreed to this minutes before the live eviction as part of his deal to evict Shane rather than Ian. He then talks Danielle in to doing the same.
Big Brother 14 – Final HoH: Round 1
Big Brother 14 – Final HoH: Round 2
We finally get some time with the Jury. This deliberation will be fun. No big surprises here. Jenn is very pro-Dan while Joe and Frank are pushing hard against Dan. From their comments it sounds like Dan would do better against Danielle, but he may be in big trouble against Ian.
Now on to the live portion of the show. The winner of round 3 will decide who is the final evicted HG and who moves on to the Final 2. Lots of pressure here.
Big Brother 14 – Final HoH: Round 3 – Dan vs. Ian
Round 1: Both get it right.
Round 2: Both get it right.
Round 3: Ian gets it right.
Round 4: Ian gets it right.
Round 5: Ian gets it right.
That's it. Ian wins the round.
Ian wins the final HoH! He'll get to decide whether to take Dan or Danielle to the Final 2.
Big Brother 14 – Final Eviction
Ian decides to evict Danielle.
After the jury interrogates the Final 2 HGs they each get to place their votes. It takes at least 4 out of 7 votes to win the big prize.
Big Brother 14 – Jury Votes
Ashley: Ian
Britney: Ian
Frank: Ian
Joe: Ian
Jenn: Ian
Shane: Ian
Danielle: Dan
Ian wins 6-1. I guess Dan should have tried harder and taking Danielle.
Okay, so Shane's comments make no sense after his vote was revealed and same goes for Jenn. I figured Shane would probably go against Dan, but Jenn?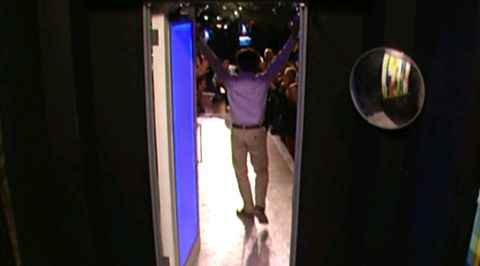 Big Brother 14 – Finale results
Ian is the winner of Big Brother!
Congrats to Ian. He worked hard for it.
Big Brother 14 – America's Vote
Frank is voted to win the $25,000 prize.
Wow. Frank? He tied for 3rd place in our poll, but I guess that's close. Congrats!
The Live Feeds aren't over yet! Right now you can watch the SuperPass Backyard Interviews. SuperPass will talk with all the HGs and they're starting with Britney right now. Grab your Free Trial and watch along on the Live Feeds!
Thanks again for joining us this summer. Now get ready for Big Brother 15! CBS has confirmed the series will return in 2013 for another run. Join us on Facebook, Twitter, and by email to receive casting and season updates. We'll see you again soon.