Vote For Your Favorite Big Brother 14 Houseguest
|
September 18, 2012 at 11:00 AM EDT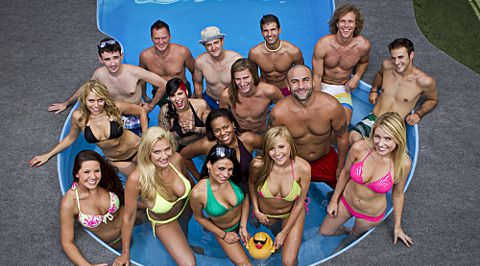 CBS is running their annual "America's Vote" to pick the viewer's favorite Big Brother 14 player and will award that HG $25,000 as a prize. Now it's time for us to do one of the same for a little added transparency and a lot less cash. Even better than CBS' poll, ours will reintroduce Willie to the mix despite being expelled from the game and banned from future involvement with the show.
So here's your chance. All 16 Big Brother HGs are listed below. Pick your favorite for whatever reason. Maybe you appreciate sneaky game play, winning lots of comps, or frightening mirror staring and smiles. Whatever the motivation, it's yours to choose. Cast your vote and then share your thoughts on why your favorite is the best of the season.
It'll be interesting to see how our poll matches up with CBS' poll winner so vote away!
SHARE YOUR THOUGHTS! LEAVE A COMMENT NOW:
Commenting Rules:
Keep the conversation civil and on topic. If your comment does not add to the conversation or is insulting to others, it will be removed. Debate intelligently. No ALL-CAPS.