As the Big Brother 13 season ramps up to Thursday night's big premiere show (9PM ET/PT) I wanted to take the opportunity to run through some details on what we here at Big Brother Network have planned for the season. We've made a lot of improvements in the off season with some great new features in store for the season. We're also bringing back lots of what has made this site a favorite for so many readers.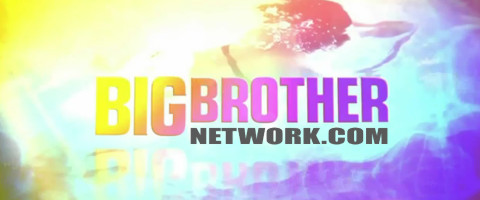 What's new at Big Brother Network for BB13:
Starting Friday we're going to be joined by a former Big Brother HG. This HG will be sharing [his/her] (oohh, mysterious!) opinions every week on what's going on in the game in a way that only a former, strategic player can see it. I'm very excited about this and I think you're going to really enjoy it.
The mysterious former HG won't be the only new addition to our team though. Readers of our American Idol site will recognize the name and talent of Branden. With years of journalism experience and Big Brother fandom, Branden is going to bring a lot to the discussion.
The Big Brother Live Feed isn't the only thing going mobile this season. We've finally got our very own mobile app(s) and now that we're in control of those we're making them FREE. The Android initial version is available now with improvements in development. The iPhone/iPod version is currently under review by Apple. More details on our mobile apps here, but the important part is FREE and No-Ads!
An adults-only site has been set up to capture those "oops" moments and romantic escapades. I didn't want to muddle out mostly family-friendly site here with any Big Brother nudity, so instead I've created NSFW Big Brother Network @ nsfw.bigbrothernetwork.com. NSFW = Not Safe For Work, so tread carefully!
Perhaps the biggest change for me is that I'll be dedicating even more of my time to bringing you the latest Big Brother spoilers and updates as I'm making this my full-time job this season. Tough life, I know, but somebody has got to do it!
What's not changing at BBN for BB13:
While our writing team is growing this season our core will stay the same. Ashli Rae returns this season and will be once again covering the daily event highlights to keep you informed on the biggest news each day.
Big Brother Network's Diary Room, a place where regular and die-hard fans alike can have their own space to blog on our site, returns and is reopening its doors for new writers. It's a no-cost, no-obligation opportunity to reach a great reader base and share your thoughts and commentary on Big Brother. Interested? You should be! More details here on our Diary Room.
Maybe you've just got a little to say about BB, then check out our Big Brother Forum. Big thanks to Cheri and Darrin for returning as our forum moderators again this season!
The Big Brother Network toolbar add-on is back again and it's still 100% free (and safe!). This will notify you to new posts and comments on the site. Very handy. Download it here for IE, Firefox, Safari, and Chrome.
You'll still be able to join us on Facebook, Twitter, and get free email updates sent to your inbox every day. Lots of small updates are posted to Facebook and Twitter so you'll want to add us to your accounts there to get the full story each day.
Last, but not least, is our relationship with you, the Big Brother online community. This site couldn't exist without you and we're grateful for your continued readership and support. We always try our best, but we're not infallible. If we got something wrong then please tell us so we can make it right. We'll never ask for donations and never charge for anything we offer. Every time someone uses the banners and links here on our site to get their BB feeds we're financially supported in a way that costs you nothing extra. So a big, big thanks to everyone who has helped make this site possible!
Before we get this party started I thought I'd finally put a face with the name. Hopefully the beautiful Hawaiian sunset helps to distract from this ol' mug! – Matt (BBN)