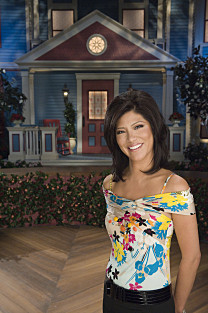 Yesterday was a big day for Big Brother 10. We met all 13 of the houseguests, toured the BB10 house with Julie Chen, and one more thing… the houseguests entered their new home!
I had just been thinking last night that the HGs should be getting inside soon, but I figured it'd be today. I was wrong. Yes, apparently that does happen, I was surprised too. RealityBBQ got the inside tip that the houseguests have already filed in, been split into seemingly random groups, and sent racing inside looking for a bed to call their own.
With the Big Brother X house now fully occupied we'll have a full 5 days of content pre-recorded and ready to roll for our viewing pleasure come premiere night on Sunday, July 13th at 8pm ET/PT.
Are you ready for the new season? Sign up now for the discounted live feeds and watch what they can't show us on TV! (Discount offer expires on Sunday, 7/13.)
Update – Spoiler Alert:
Lessa at RealityDaze just sent over another update on the HG's having moved in. After less than 24 hours in the house everyone is still playing nice, though that's typical at this stage. Libra, Jerry, Renny, and Brian have teamed up as "the cool kids", um plus grandpa? And, of course, the alpha personalities are emerging with Angie trying to take over already. Sweetness.
You can find the full spoiler details here.
Source: RealityBBQ via RealityDaze