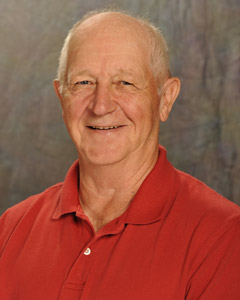 The
Big Brother 10 houseguests
haven't even
been in the house
48 hours and already they've got the first Head of Household (HoH) and food punishments have been delivered. I think I like this new crowd already!
Once again, RealityBBQ delivered with the inside scoop and was able to pass along the following details about early life in the Big Brother X house:
"Sorry for the confusion. Jerry is the HoH. When he is not, he'll be sleeping in the Punk Room."

Day two:
Half the house is already on slop. Ollie is laying low. He is not the gay basher the promos made him out to be. Renny is rubbing everybody the wrong way. Jessie is close to Memphis and is playing the game full-speed. Jerry wants to draw names from a hat for his nominations.
So Jerry, the 75 year old great grandfather (possibly of time, itself. I kid!), is apparently the first HoH of Big Brother 10 and is also quite the beloved HG amongst his roomies. Good for him, he'll be easy to root for, unless he keeps doing stuff like "Jerry wants to draw names"! No, no, no.
There's always danger in becoming the first HoH. You have to make first impression decisions on game altering moves and its tough. You'll also manage to potentially alienate the HG that survives, unless both original noms survive thanks to the PoV, then you've got 2 unhappy HG's. But it's also a chance to peacefully navigate setting the tone, forming an early alliance, and checking the box of "I was HoH in this game". It just comes off weak to say you want to "draw names" and weakness will not take you far in BB. Come on, Jerry, man up!
Ready to watch Big Brother 10 live and uncensored? Sign up now for the discounted live feeds and watch what they can't show us on TV! (Discount offer expires on Sunday, 7/13.)
If you were Jerry and you had to make a first impression nomination, who would be the first HoH you'd nominate?

Stay in the BB10 loop. Sign up for the free Big Brother updates and you'll get an email with the latest Big Brother 10 spoilers, news, and updates as soon as it happens. Click here to sign-up for updates.