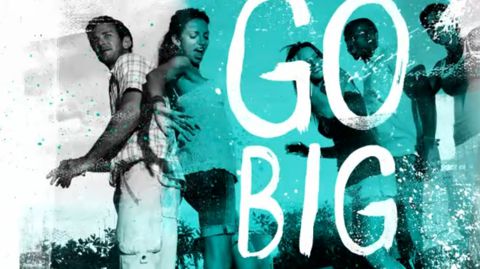 The CBS premiere of Big Brother 15 arrives in just five more weeks (June 26th) so let's get ready by discussing what we here at BBN want to see as part of the 2013 season.
#5 – More Competitions On Live Feeds
We love watching the endurance comps on the Big Brother Live Feeds so getting more of that would be even better. Each season the luxury comps, Veto comps, Have-Nots, etc. are blocked from the Feeds and that's a shame.
We know they don't always run smoothly and blocking the live viewers lets production take all the time they need to get it right. But keep in mind that we see a full week of comps in one hour of live TV on Double Eviction nights, more on those in a moment, so we know they can pull it off. Expand the Big Brother 15 Feeds. Show us more comps!
#4 – More Double Eviction Nights
These are the best nights of the season. Everything goes in to chaos mode and we really get a big dose of "expect the unexpected" when the HGs have to scramble through an eviction, HoH comp, nominations, a Veto comp and ceremony, and another eviction all inside sixty minutes of live television. So much fun. So very awesome.
Part of what makes those Big Brother episodes so awesome is that they are rare, so let's not overdo it, but maybe one or even two extra double eviction shows would be fantastic to have this season.
#3 – Twists That Don't Flip The Entire Season
Twists are fun and a staple of Big Brother each summer. Whether or not you want them, they're going to happen but they've got to be good and they can't have such a wide brush as to wipe out entire weeks of the season. We've seen the Diamond Power of Veto, the Coup D'Etat, and most recently BB Canada's PowerShift twist that brought an evicted HG back in to the game with just days left in the competition. Too much.
So if we get a twist, and I'm sure we will, then let it be something simple, but fun. The twins switching out was awesome. The saboteur voted out in week one was not. Don't make the season hinge on it and then let it fall flat right out of the gate (again, the saboteur). Do what you need to, Grodner and team, but don't make it pivotal because at the core, this game should be surviving competitions, building a social game, and keeping yourself in the house at all costs.
#2 – More Time To Conspire & Backstab, Less Time to Grovel
We're excited about the news that CBS has shuffled the Big Brother 15 schedule so evictions are on Wednesday nights and Veto episodes air on Tuesdays. Of course we'd love to have back the old Sunday/Tuesday/Thursday schedule, but this is a great alternative if production takes advantage of the new timeline.
If production keeps nominations on Friday evenings and Veto Ceremony on Mondays while evictions move earlier to Wednesday that'll give us an entire extra day of potential conspiring, backstabbing, and betrayals. HGs will have more time to work their magic in the HoH room and plead their case while, wait for it, throwing other HGs under the bus. The best part is we would have one less day of "dead man walking" around the house as the wait between Monday's Veto meeting and the subsequent eviction is shortened.
Of course production could shift everything with the new eviction night schedule and hold the Veto meeting on Sundays, but we've got all of our fingers crossed that they keep it as-is.
#1 – An All-New Cast
Our entire wishlist and the entire season means nothing without an incredible cast of Big Brother 15 houseguests. Our biggest hope for this season is an all-new cast.
We've had retreads for season after season now and it's time for a change. Yes, retreads come with a built-in fanbase and I'm sure CBS loves that, but they also come with their own baggage and a complete lack of discovery. We know these people. There's little left to learn from them. I want to find out all new things about all new people.
Watching the debut season of Big Brother Canada was awesome for many reasons, but a lot of it was they were all fresh faces. As the weeks went on I discovered which HGs I loved and which ones I loved to hate. I want that feeling again with Big Brother 15.
Thankfully, according to my trusted source, this season is set to do just that. The current plan by CBS is for an all new BB15 cast. The caveat being CBS has the final say on who goes in the house. If they don't like the final collection of newbies they can scuttle those plans and hit us with retreads. Let's all say a little prayer for Robyn Kass and her casting team. We know they can find us a great set of HGs, the "biggest cast ever!", even.
What makes your top five list for things you want to see on the 2013 summer season of Big Brother 15? Share your thoughts in the Comments section below. We want to hear your ideas!
Be sure to join us on Facebook, follow us on Twitter, and sign-up for our Email updates so you can keep up on the latest Big Brother news all summer!