May 8, 2013
|
We have exciting news for Big Brother fans. According to a very reliable source, and I wouldn't share this news if I didn't trust the source 110%, CBS is currently seeking an all-new Big Brother 15 cast.
Yes, that would mean no returning houseguests for the 2013 Big Brother season. Instead we should be blessed with a brand new set of faces to enjoy for this summer's "bigger than ever" season when BB15 premieres in June.
When asked for a response to this claim Robyn Kass, the Big Brother casting director, told us "way too early to comment on this. We still have time to figure things out."
This syncs with the caveat from our source, that CBS is in control of the final decision and has the option to change direction at will. Should CBS not like where the Big Brother 15 cast is going with all-new faces then it's possible for them to make a switch to vets.
After several seasons of returning HGs being mixed in we're ready for some brand new faces and considering the incredibly refreshing experience of a "no-retreads here" approach for Big Brother Canada we think the path has been cleared. New players mean new attitudes and fresh takes on the game, something the series really needs to keep viewers engaged and yet another move that should make this a great season.
Are you happy to hear that CBS is bringing in an all new group for Big Brother 15? Share your thoughts in the Comments section below and vote in the poll.
28 Comments »
May 6, 2013
|
The Big Brother cast search ends in just a few days for the 2013 season making this your final week to apply for Big Brother 15 as the online application system closes its doors on May 11, 2013 at midnight PT.
Open-call casting events wrapped up in late April, but CBS has kept the online submission process open to collect even more applications. As we heard from Julie Chen last week, that's because CBS is looking for "more HouseGuests than ever!"
Before applying remember to check these basic requirements: you must be at least 21 years old, a US citizen, and awesome. That last one is our requirement, but we're guessing it'll help you get picked to head inside the Big Brother 15 house this summer. Read the full requirements list to make sure you're eligible to apply.
To apply you'll need to fill out a short online form and upload a video to go along with your application. This is your chance to impress so take your time and do it right. Don't wait until Friday afternoon to start thinking about your submission!
We're just weeks away from the premiere of Big Brother 15 in late June, 2013 (watch the first official CBS promo). Yes, I said June. CBS has moved up the season launch by two weeks along with a whole new schedule of shows. There is a lot going on here to make us think BB15 could be the best season in a long time.
Get ready for Big Brother 15 and join us on Facebook, Twitter, and get our free Email updates for all the latest BB news all season.
4 Comments »
May 1, 2013
|
Julie Chen is putting Big Brother 15 in the spotlight this week with a significant reveal.
Tuesday on CBS' "The Talk" Julie Chen made a quick announcement saying, "Big Brother is getting even bigger this summer which means we need you. The show is starting two weeks early on Wednesday, June 26th, and we need more HouseGuests than ever."
More HGs than ever means a lot of hamsters! Last season we heard it was the "most ever" with sixteen players, even though BB9 matched the same number of HGs (counting Neil, who left very early). That means we could be hitting seventeen, eighteen, or even more houseguests for Big Brother 15. Wow.
An extra two weeks of the show with an early premiere this summer makes this extension of the cast an obvious situation and much preferred to the option of cutting out our favorite Double Eviction nights. Can't have those going missing on us.
Julie Chen reminded viewers that it's not too late to apply. All 2013 season open call casting events have passed us by, but you can still apply online. Check out all the details on how to apply for Big Brother and submit your application right now.
We'll continue to post preseason news for Big Brother 15 as we close in on the June 26, 2013 premiere event. Join us on Facebook, Twitter, and by Email to get all those updates sent to you so you never miss a thing.
13 Comments »
April 5, 2013
|
This week CBS announced a significant change to the way Big Brother 15 fans will keep an eye on the most closely watched house each summer.
When the 2013 season premieres on June 26th, two weeks early this year, viewers will no longer be using RealNetwork's SuperPass service for an uncensored view inside the Big Brother house. CBS has ended its thirteen season relationship with RealNetworks in favor of self-hosting the Live Feed access via the CBS.com website.
While few details were released to us it appears there should be little change in the actual viewing experience for fans as CBS is promising "New Season. New Home. Same Feeds." Viewers concerned about expanded blackouts and cutaways should keep in mind that CBS has always controlled the content flowing out of the Big Brother house and on to the Feeds. There's sure to still be Feed blocks and frustration on the viewers' end, but it should be no worse than before. Tweets of discontent can now be aimed directly at the source.
Side Note: I'm reading lots of misplaced fears that blackouts will intensify with this change. We have no reason to believe that. As I tried to explain above, there should be no change. CBS has always had control of what goes out on the Feeds. RealNetworks provided the streaming service, they never had editorial control over content in that way. If you're panicking about more blocked Feeds then please take a deep breath and stop worrying.
It is also likely that the Feeds will continue to be a paid subscription service as both CBS and Real assured affiliates the referral program, a critical funding source for sites like this, would continue in some form. "We have been working with CBS.com and they understand the critical role you play in generating the interest and subscribers for this product," said RealNetworks in a release to affiliates of the Live Feed program.
This change could also offer an opportunity for an improvement in technology and delivery of the Feeds though after dealing with Big Brother Canada and the lack of "Flashback" we are anxious to have a full feature set confirmed by CBS.
49 Comments »
Watch Big Brother 15 Live Feeds - Free Trial
|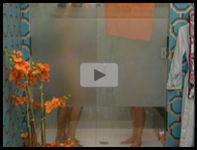 Curious about what's happening inside the Big Brother 2013 house? Stop wondering and start watching the Big Brother Live Feed! Watch the HGs uncensored as they fight & showmance their way to the end.
You can try the Live Feeds with the Free Trial to see what everyone else is watching. When the show turns off, the real game begins online! Sign-up now to see it all.
March 25, 2013
|
Big Brother 15 casting is already underway via the online application, but for those wanting an in-person audition event your day is about to arrive.
Kassting Inc has just announced the Big Brother open casting call events are set to commence with a list of all the cities they'll be visiting starting in March 2013.
As of now we only have the cities but no specific locations or dates for each of them. Robyn Kass, the BB casting director, has promised those details will soon be released along with possibly a few more cities to round up the Big Brother 15 Houseguests. Last year there were twenty seven open call events compared to the original list of just fifteen so I'd expect to see more added as we head toward the early premiere this summer.
To help prepare you for your audition we recommend you read our interview with Robyn Kass, Matt Hoffman's in-depth casting guide, or Dan Gheesling's e-book. All three of them are highly qualified to share advice on becoming the next Big Brother 15 HG.
We'll keep an eye on the this information and update the list as more details are released. In the meantime, you can start searching for the closest city.
Join us on Facebook, Twitter, and by Email to receive the casting updates.
List last updated April 18th
Big Brother 15 Casting Events:
2 Comments »
March 15, 2013
|
This weekend the open-call casting process officially kicks off for Big Brother 15 as Kassting Inc., the perennial hosts of all things BB casting, prepares for the first event in Los Angeles this Saturday at CBS' Radford Studios.
While Robyn Kass, Big Brother casting director, announced in mid-February that online applications would begin being accepted, this weekend's debut of the open-call events will be the first of nineteen audition opportunities for potential HouseGuests to meet the casting team in person. Kassting has been releasing new dates and locations this month with additional events potentially added considering last year's nearly thirty auditions.
Click here for the full list of BB15 casting open-call events
Applicants are reminded not to bring any paperwork or applications with them to the in-person events unlike past seasons prior to the arrival of the online system. Kass also suggests auditioners wear comfortable clothes, avoid rehearsing answers, and to come later in the event's time to avoid long lines.
Big Brother 15 hopefuls unable to locate an open-call event near them are encouraged to audition online and are reminded it is unnecessary to audition both in person and by an online application as all are reviewed by the same team.
Best of luck to all applicants! We can't wait to see you in the Big Brother house this summer when the season returns two weeks early with a June 26, 2013 premiere!
Source: Twitter & Big Brother Casting
7 Comments »
Big Brother Network Social Media Updates:
Big Brother 15 Spoilers, Updates, News Network:
Here are the latest articles from the Big Brother Network of sites:
More Big Brother Headlines:
Want your site headlines included here? Contact us