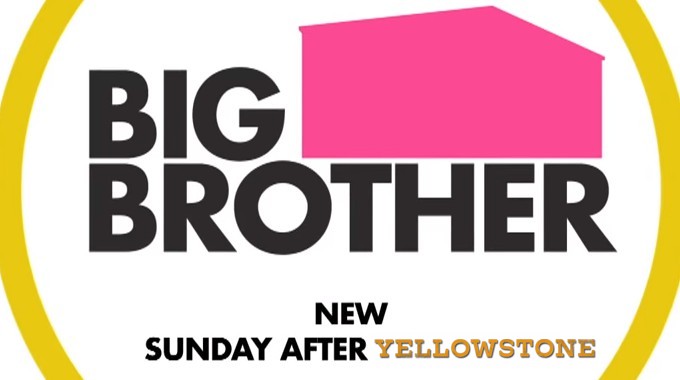 Schedule Update: Due to sports overruns tonight's Big Brother will air at 10:50 PM ET / 9:50 PM CT. West coast should air at 10:30 PM PT.
Note: Our Facebook page was suddenly and unexpectedly deactivated by FB on Friday morning. 10+ years and 170K followers gone in an instant. We are attempting to recover it but not sure when or if that's even possible. If needed, we will create a temporary new page and will post more details to share. We appreciate your patience and continued support. Thank you.
More Big Brother 25 coming at us tonight, late tonight, and this is gonna be a weird new schedule we're heading into for the time being. There's no 8/7c timeslot of us tonight, oh no, instead this one will air at 10:30/9:30c. Yikes.
Thanks to CBS looking to fill their scheduled with existing content or more reality TV and game shows they are taking their Paramount+ series of Yellowstone and planting it on Sunday evenings in Big Brother's old timeslot. And they're doing two hour pops of Yellowstone, so that puts us deep into the night with this upcoming episode finishing close to midnight. Well this seems like a solid plan!
Part of tonight's episode will deliver the rest of the Endurance HOH competition from Thursday and this was the shortest Wall comp ever according to stats we read that night. And the results were just as surprising, if not disappointing for those seeking a shift in the power for Week 7. All the same, it's contributed to an exciting week on the Live Feeds and we're anxious to see how it all turns out by next Thursday.
Remember this week all leads up to the Double Eviction on Thursday night so this round's HOH will be vulnerable and watching from the sidelines. Will the other HGs take that opportunity or let it fly past them on the way to finale night? Speaking of, we're about halfway through the season now. Can you believe it? Mid-September and we're only halfway done. Blerg.
Big Brother 25 Schedule – Episodes:
The CBS schedule is changing for Big Brother 25! We've got tonight's episode starting at 10:30/9:30c which is a big shift, and then next Sunday things move back up to 10/9c which is only a tiny bit better.
This Wednesday the Veto episode will again air at 8/7c but it's then back to one-hour followed by Thursday's one-hour live show which is staying at the 8/7c timeslot. It's a mess out there so try your best to keep up!
The Live Feeds have been keeping us entertained so be sure to keep a watch on those. Stay up on the latest with our Feed Highlights Report and get all the top events from what's going on.
Join us back here on the site tonight during the east coast broadcast at 10:30PM ET to chat live with other fans. Want more Big Brother? Get our Big Brother App and join us on Facebook & Twitter.