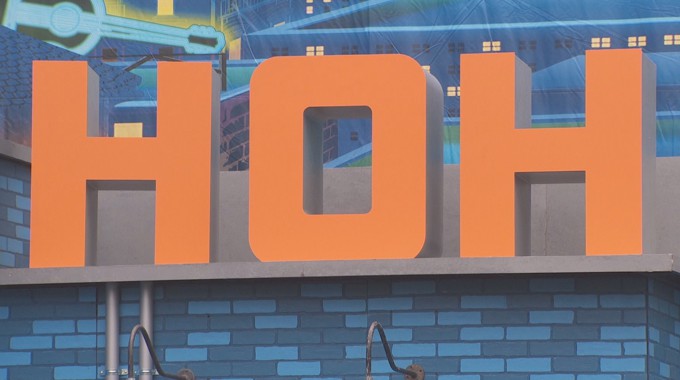 Another exciting eviction episode of Big Brother 25 gets followed up with another endurance competition! Now it's time to find out who won HOH last night in the return of The Wall with HGs hanging out for their games. Who wants it the most and could outlast the rest of the HGs?
Yes, it's The Wall and we all know that one by now. HGs were hanging on to a cityscape this time around as the wall leans forward, tempting them to drop and lose their chance at being the new Head of Household. That also means Cameron is once again vulnerable, but will Thursday afternoon's wild Feeds move Cameron's eviction down the list of priorities for some of the HGs? Let's see what happens!
Remember this competition tends to favor the smaller HGs so we may see one of the women pull off the win here and unless it's Blue there could be some drama for Jared in the danger zone. Ahh, who am I kidding. His mom is probably going to smooth over that big fight, right?
Few options: follow along with our live recap here, watch it on the Live Feeds, or do both! I'll be live updating this post throughout the night as the Houseguests hang on for their games and the chance to control Big Brother 25 in Week 7.
Try Live Feeds 1 Month Free! Code: BIGBROTHER25 Sign-up now!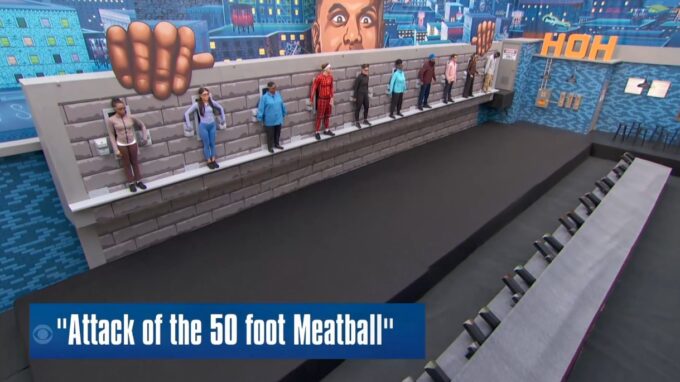 Big Brother 25 Week 7 HoH Comp – The Wall:
5:55 PM BBT – HGs are ready and up on the Wall
6:05 PM BBT – Feeds are back! Everyone still in
6:08 PM BBT – Cirie drops and is out
6:15 PM BBT – Pink slime has coated the HGs
6:18 PM BBT – Felicia has dropped
6:20 PM BBT – BB is rinsing them with rain now
6:21 PM BBT – America is out!!
6:25 PM BBT – More tilting and more meatball slams
6:27 PM BBT – Mecole falls!
6:28 PM BBT – Cory is out next!
6:34 PM BBT – Jag is down
6:36 PM BBT – Matt is down
6:37 PM BBT – 3 remain: Bowie Jane, Blue, and Jared
6:42 PM BBT – Bowie is struggling
6:43 PM BBT – Blue drops. Bowie immediately drops.
Jared is the new Head of Household. Brace yourself for an abrasive week of Big Brother.
Well, gotta say that's a little disappointing. I thought we'd see Mecole or America win this one for a change of course but another Jared week means another Cirie controlled week. Ah well. At least we had a good run last week!
Try Live Feeds 1 Month Free! Code: BIGBROTHER25 Sign-up now!

Big Brother 25 Week 7 Nominations & Veto:
Nominations are coming up on Friday then Power of Veto comp will be held on Saturday. It'll be a very busy weekend! Download our Big Brother App then join us on Facebook & Twitter for the updates.