Big night ahead on CBS for the Big Brother 17 Houseguests as they'll face a live eviction, HoH competition, and a returning Juror ready to seek revenge. It all starts at 9/8c tonight.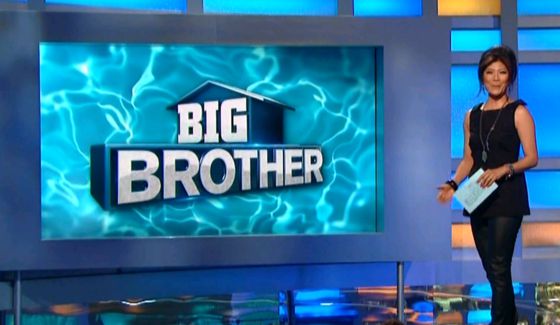 Yes, the HGs are worried and preparing for a returning Juror because Grodner forbid that production ever change up anything and keep the HGs on their toes, but they don't know for sure just how things will work out.
Find us on Facebook, Twitter, and by Email Updates to get the latest Big Brother news sent to you.
The house has settled, at the moment, on evicting John McGuire but this has not been one of those weeks where the noms just lay down and die, much to the twins' disappointment and confusion. Instead we even watched last night as John refused to accept the news from Vanessa and actually suggested she flip on the Austwins to join him and the Goblins to stand four against three. Of course that would require him to also have James and Meg on his side which he currently does not, but I love his determination to keep playing the game all the way out the door!
There will be five votes tonight with the twins, Vanessa, and the Goblins heading inside the Diary Room to make their choice. The twins won't be changing their target off John, but will the Goblins decide to join with John and Vanessa to evict Steve? We'll have to watch for any last minute shifts today on the Live Feeds.
Join us back here at 9/8c as we live recap the eviction show to discover who returned to the house, who was voted out, and who is the new Head of Household. What do you want to see happen in each of those three decisions?
https://youtu.be/O_i7vtoYvu0