Tonight on Big Brother 17 the Austwins are finally divided as the Twins Twist comes to an end in Week 11 after an impressive run fueled by crazy Houseguests for every letting that one get off the ground.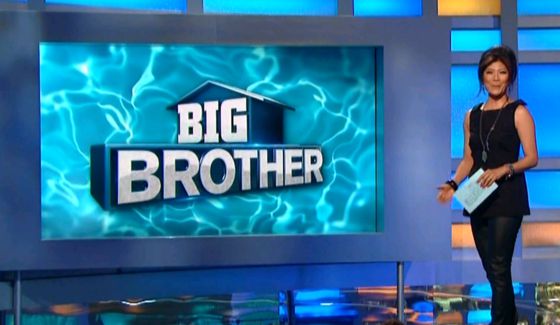 After last week's whirlwind Double Eviction we're back to a regular ol' live show but the pressure is building with only five Houseguests left by the end of the show and less than two weeks in the season as we prepare for a mad scramble to the finish line.
Find us on Facebook, Twitter, and by Email Updates to get the latest Big Brother news sent to you.
Julia and Liz Nolan are up on the Block and the current plan is to send the biggest competitor off to Jury. No, I'm kidding. They're sending Julia because… um, yeah. Well we can thank Vanessa for this backfired plan she had to convince the twins the choice was up to them and the while trying to make them think it made more sense for the less threatening Julia to stay in the game.
Once the Austwins caught on to Vanessa's game they called her bluff and Vanessa was caught in her own trap. Now Liz is staying and Vanessa is losing an ideal F2 pawn while keeping a showmance alive and well. Oops. No more room for errors like that at this late stage of the game. As Derrick wrote earlier today, Vanessa or Austin/Liz really need this HoH win tonight or they could be in serious jeopardy.
Join us back here at 9/8c as we live recap the eviction show to discover who was voted out, and who is the new Head of Household. What do you want to see happen in each of those decisions?