Tonight on CBS Big Brother Season 16 is back with the Power of Veto episode starting at 8PM ET/PT and here comes the Return of the Zingbot!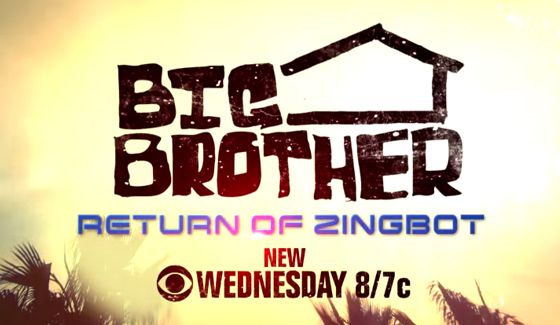 After Sunday's Battle of the Block debacle we saw the HGs spinning to set a new target following Donny's escape from danger. Now Caleb and Cody are on the block heading toward Thursday's eviction with just the Power of Veto in there way.
With Donny safe and his options dwindling he turns to Zach with an offer to help protect him, but he'll need to win that Veto yet again to make that happen. This won't be just any Veto though as the HGs are about to get a visitor or two when the Zingbot arrives along with a special guest: Kathy Griffin. Cody was pretty excited to meet Kathy Lee Gifford, so just let him have that one.
click images to see full-size
Can't wait for all the spoilers to arrive tonight on CBS? Get our Big Brother spoilers now and see what happened with the Power of Veto competition and ceremony.
Join us tonight at 8PM ET to chat with other fans as we enjoy the latest Big Brother episode.
Check us out on Facebook and Twitter along with getting our free daily Email Updates so you can get all the latest Big Brother spoilers, news, and updates throughout the season.
Big Brother 16 Episode 25 preview:
http://youtu.be/-XsFQl5RPMg