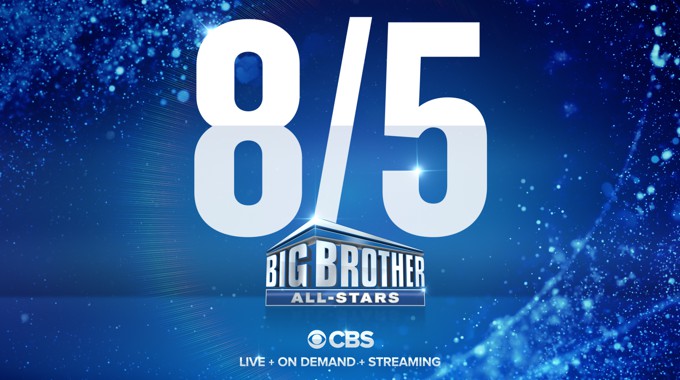 Premiere Week is finally here for Big Brother 22 after much uncertainty kept this season up in the air amid a global pandemic but clearly nothing can stop the Chenbot and her return to Studio 18! Now it's time to buckle up and get ready for the long-awaited, All-Stars 2 summer season of fun.
Starting Wednesday, August 5th at 9/8c the BB22 season kicks off LIVE with Julie Chen returning to the newly redesigned front of the house to welcome familiar faces of a still unconfirmed cast of Houseguests who are back for another chance at the half-million-dollar prize money. The two-hour premiere night will feature a first for the series with a live move-in of the Big Brother 22 cast, something we've only seen attempted before in the spin-off season of Over The Top.
So far we have a pretty good idea of who will be in the roster of returning Houseguests but nothing is official until they walk through that door. Can't wait? Check our BB22 cast spoilers for the latest speculation. Come Wednesday night that should all be confirmed and we'll be heading into a rumored nearly full-length season. We shall see!
Now for the big question I have, what about the Feeds? CBS has confirmed the Live Feeds will definitely be back for Big Brother All-Stars 2. Phew! (Get a FREE MONTH with Promo Code PLAY) What we don't know is when those will turn on. We're desperately hoping the season of Feeds starts right after the premiere because we'll see so much more this time around than we usually do when the premiere is taped a week in advance and HGs have been in the house days before we see anything Fingers crossed it's live from go-time and we'll get an awesome ride. Team Fun Feeds!
Try Live Feeds 1 MONTH FREE! Promo Code: PLAY. Sign-up now.
The Big Brother 22 schedule will have episodes on Sundays, Wednesdays, and Thursdays at 8/7c all season aside from the premiere event at 9/8c. Recent seasons have shifted the days and times around which could happen again but for now this is what CBS has on their release announcement. Okay, that's all we've got for now. Just two more days to go!
Want more BB22? Download our Big Brother App, join us on Facebook & Twitter, and get our Email Updates to stay connected to our results and spoilers all summer long.