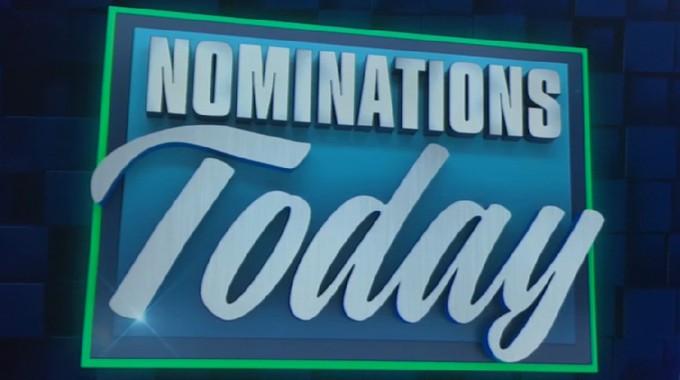 Nomination spoilers are in for the latest round of Celebrity Big Brother 3 as the new Head of Household has announced her decision for the round. When the HOH results first arrived it seemed pretty clear where these noms would go and sure enough, here we are.
Earlier today on the Feeds things were getting a little heated for Todrick who was railing against Chris Kirkpatrick for what he felt was disrespect. Sounds like Todrick may have caught on to at least some of Kirkpatrick's contemplations yesterday that seemed to suggest a blindside was possible. Todrick even suggested he wouldn't let Kirkpatrick come to his after-party. But would that anger override their original plan?
Celebrity Big Brother 3 Round 3 Nominations:
Miesha nominated: Carson and Cynthia
Nope! Miesha stuck to the plan and sent their target from last round to the Block. After they couldn't get Kirkpatrick to follow their lead the duo of Miesha and Todrick took matters into their own hands.
Next up is the Veto, but with a two-hour episode on Friday we probably won't get that competition and results until that night. That'll give us a few days for HGs to scheme and plot against one another.
Wednesday night (8/7c) is our next Big Brother episode with the HOH and noms. Then the next eviction on Celebrity Big Brother 3 is coming up on Friday night (8/7c) so let's see who is the next target as we enjoy the Live Feeds and see what's really going on in this game.
What do you think of these picks? Smart choices by the HOH or a missed opportunity? Share your thoughts below.
Don't miss another Big Brother spoiler! Download our Big Brother App and join us on Facebook & Twitter for more all season long.