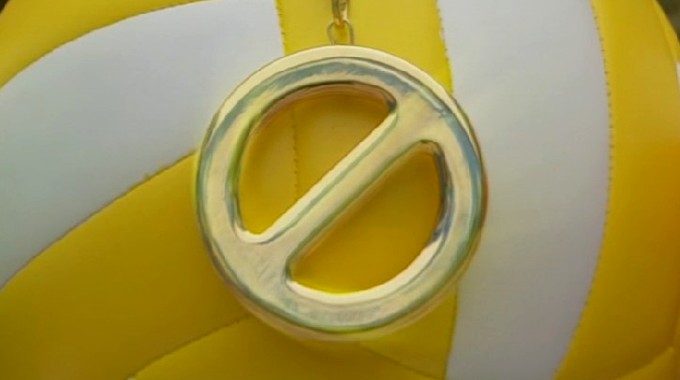 Our first Veto spoilers of the season are in on Celebrity Big Brother 3 thanks to the delayed arrival of the Live Feeds and HGs chatter over the latest happenings. Now we know who is currently on the Block for Friday's eviction vote and who holds the medallion. Read on for this round's PoV spoilers!
At the end of last night's second episode of the season, we saw Miesha had sent Carson and Mirai to the Block but it seemed Miesha's true target was Teddi. Or at least it was until she learned that Mirai might not be so loyal after all. But there's always time for another change.
We don't know much about the first Veto comp, but it was a timed battle and we'll see it play out tonight. As for the winner…
Celebrity Big Brother 3 Spoilers: Round 1 Veto Competition Results:
Carson won the Power of Veto!
Well this would be a no-brainer for Carson. He'll save himself. And sure enough, that appears to be what happened from discussions overnight on the Feeds.
Celebrity Big Brother 3 Spoilers: Round 1 Veto Ceremony Results:
Carson used the Veto on himself
Miesha named Teddi as the renom
Final noms: Mirai & Teddi
We're back where we started then for Miesha's targeting of Teddi. HG talks last night make it seem clear that Teddi is the preferred eviction target for Round 1 and that will be decided tonight on Celebrity Big Brother 3's two-hour episode starting at 8/7c on CBS.
Share our Big Brother Spoilers!:
Who do you want out the door this round? Share your pick below.
Grab your Free Trial and watch the remaining month of Big Brother then keep it for $4.99/month. That's 17 cents a day for 24/7 access to Feeds content. It's so cheap!


Download our Big Brother App, join us on Facebook & Twitter for more!