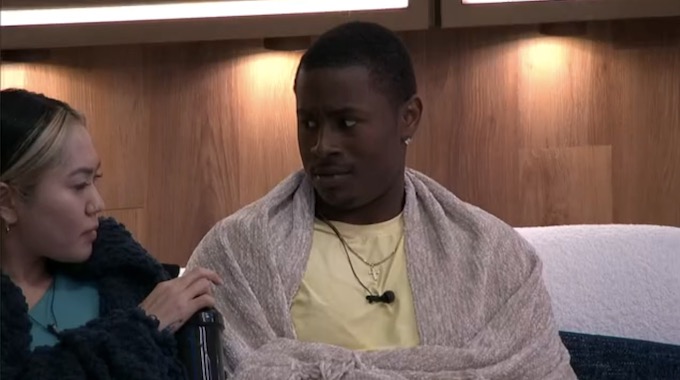 Update: Feeds went down around 2:20 PM BBT on Saturday and have not yet finally returned. Feeds were down for about 19 hours but we now have the spoiler Veto results here!
It is competition day inside the Big Brother 25 house with the Power of Veto Competition taking place at some point today. There are some scenarios where this week's target on Big Brother could find themselves in a good position. Now that player picks have taken place, let's weigh the options and check out the possible scenarios for Week 2 of Big Brother!
As we know, Hisam won the Head of Household competition this week and nominated Reilly and Cameron for eviction. His plan this week is to take out one of Big Brother houseguests involved in the eight-person alliance on the other side of the house. He currently has his sights set on Reilly, but there are a lot of people in the house that wouldn't mind seeing Cameron pack up and go this week.
After the Nomination Ceremony took place inside the Big Brother house on Friday, Blue made a promise to Reilly that if she played and won in this week's Veto Competition she would take Reilly off the block. The problem with this is, if Blue takes Reilly off the block, that puts Matt in a situation where he could be put up as a renom. This is a scenario that Jag, Blue, and a few others would like to prevent from happening if at all possible.
Jag talked to Blue Saturday morning about the best-case scenarios for them and their allies and explained that her winning and using the veto isn't one of them. He told Blue that if he or Blue should win the Veto, their best move is to not use it because they believe that they have the votes to keep Reilly in the house. They also believe that Cameron was the person who leaked Reilly's thoughts about targeting Hisam and their alliance. Jag also thinks that a scenario they could work with is if Matt plays and wins and then takes Reilly down. They believe that the renom in this case would be Cory or Jared. They also agree that the worst thing that could happen is Cameron wins and takes himself down.
So let's see which scenario could play out this week on Big Brother!
Big Brother 25 Week 2 – Power of Veto Players:
Hisam (HOH)
Reilly and Cameron (Noms)
Matt, Blue, and America
Reilly is feeling pretty relieved with this week's player draw. Blue had a conversation with Reilly right after the player draw and it sounded like she told Reilly that she wouldn't be using the veto if she won. Reilly seemed okay with that idea because Blue told her that she knows Reilly has the votes to stay. However, if Matt wins and takes her off the block, they are in a really good spot. If America wins, I'm honestly not sure what she would do since she seems close to Reilly but has Hisam convinced that she isn't that close to her. She might not want to put a target on her back this early in the game. The worst thing that can happen to Reilly's game right now is Cameron winning and taking himself off the block.
Stay tuned for Veto Comp results coming up later on! In the meantime, let us know who you hope wins this week's Power of Veto.
Download our Big Brother App, join us on Facebook & Twitter, and get our Email Updates for more!