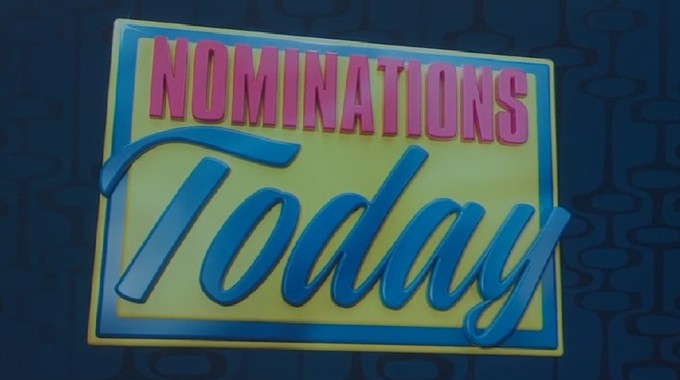 Big Brother Spoilers are in for who was sent to the Block in Week 4 of BB24 as The Leftovers are, at least for the moment, running the game and could manage to control this round from start to finish with the right moves and consistent trust among them.
Monte snagged the HOH key last night and the Leftovers spent the night covering their bases and checking in with each other about what they were telling the other HGs who had been left in the dark with Thursday's blindside eviction.
Joseph put in the hard work to convince Daniel that getting Nicole on the Block would let them finally get that pesky Taylor out of the house and Daniel seemed to be taking the bait. Good grief. But wait, Monte says they need Taylor's trust and sending her back to the Block may not be their best move. After an afternoon full of talks with the other HGs Monte then discussed with Taylor the possibility of her going back on the Block. Would she be willing to play the pawn against Nicole?
Big Brother 24 Week 4 Nominations:
Monte nominated: Alyssa & Indy
Okay, so the plan is obvious. Taylor isn't up on the Block against Nicole just yet. That's the goal though and Monte is planning to renom them to the danger zone come Monday *if* everything runs to plan. Of course if Taylor and Nicole get picked to play Veto and win then this plan is scrapped and either Alyssa or Indy head out the door. Kyle is pushing for that to be Alyssa because he wants this fauxmance nonsense to stop already.
What do you think of these picks? Were these the right choices by the HOH or a missed opportunity? Share your thoughts below.
Don't miss another Big Brother spoiler! Download our Big Brother App, join us on Facebook and Twitter, and get our Email Updates for even more all summer long.