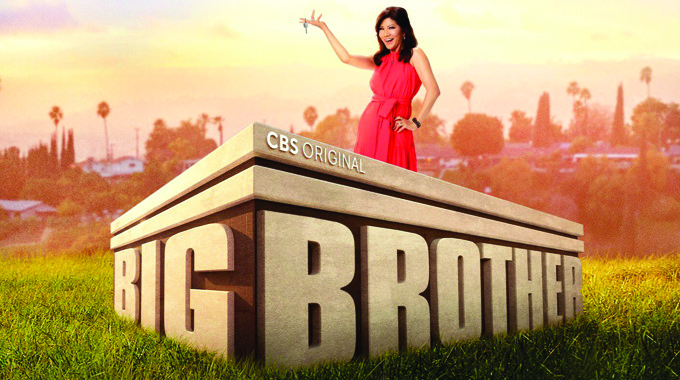 Welcome to finale week on Big Brother 24! We're in the last few days of the season and one of the remaining four Houseguests is about to become $750,000 richer! But first, we've got a few more things to get through.
There are three episodes left in the season, including the season finale on Sunday, Sept 25th. Next up is the last regular live eviction show this Thursday at 9/8c. It'll be a regular one-hour episode featuring Monte's Veto decision and end with our Final 3 likely raising a toast to cheers their achievement.
These three Houseguests will face off in three final competitions with everyone in the first round. The two losers from that round head to round two. And then the winner from each of the first two comps will face off in the finale for the power to decide who joins him or her in the F2.
The first competition will likely be Thursday night and an endurance battle. Fingers crossed we get to watch it on the Feeds like we used to, but probably not. Instead we'll get the spoilers later that night and share them with you immediately. After that, the second round should be held on Friday to get us ready for Sunday's show when we'll watch both play back out.
Take note, there is no Wednesday episode this week. That gets skipped over so Survivor 43 can start up that night for its new season. And yes, we'll be covering that season over at SurvivorFandom.com.
Then on Friday at 8/7c we've got the annual Memory Lane 1-hour episode that's gonna be as blah as it always is. We never seem to see much of anything new in those except for the DR-cry segment that will undoubtedly be included by the end of the show. These are usually okay to skip, but we'll watch through it just in case.
Finally, wrapping everything up is the Sunday night finale at 8/7c on Sept. 25th. It's a TWO-hour finale event with nothing else to share the spotlight that night. I like that CBS is giving it a full night of its own instead of 90-minutes to go along with Survivor. So during this show we'll watch back the first two rounds of the final HOH then the two winners from those will face off one last time. That winner will cast the last eviction vote and then we're off to see the Jury make their decision.
Stick close for all the results and details this week as we prepare for the Jury to crown the winner of Big Brother 24. Which HG do you hope to see walk away with the $750K? Share your picks below.
Big Brother 24 Schedule – Finale Week Events:
Thursday, Sept 22 @ 9/8c – Live Eviction (1-hr)
Thursday, Sept 22 – Final HOH Round 1 (anticipated)
Friday, Sept 23 @ 8/7c – Memory Lane (1-hr)
Friday, Sept 23 – Final HOH Round 2 (anticipated)
Sunday, Sept 25 @ 8/7c – Final Show (2-hr)