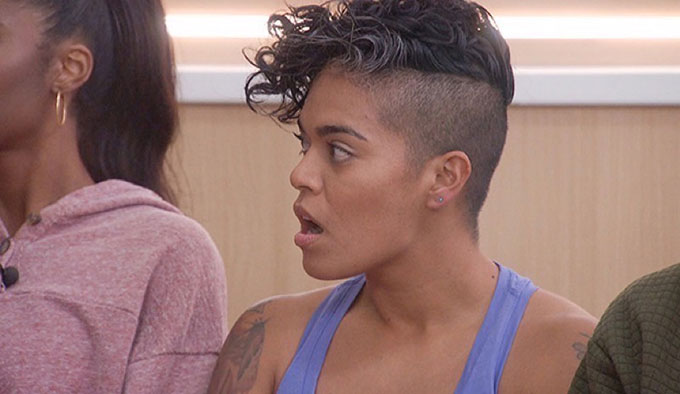 As Big Brother 24 winds down, it's time to start looking back at the season and compiling our end-of-the-season lists. First up, we are going to look at every Head of Household reign, and rank them the from best to the  worst.
We of course won't be considering the Final HOH competition, as that hasn't played out yet.
1. Turner (Week 3). Turner's first HOH is clearly the top spot for me. Not only did we get that Ameerah blindside, but that's the week The Leftovers formed. There's no doubt in my mind that was the most successful week of the season.
2. Michael (Week 5). Michael's first HOH of the season comes in second because he was aiming for Daniel and hit his target. And it was a lovely and true backdoor. Daniel likes to think he wasn't a threat at that moment, but he was more than a threat, he was a dark cloud, dragging the season down. So we were all very happy that Michael's HOH was a success.
3. Monte (Week 4). The week before Daniel left was the week he won and used the Power of Veto, thus making sure his closest ally Nicole was sent home. It was Monte's HOH, but Daniel's huge blunder is what made this week such a great one. And this was the third of three blindsides in a row.
4. Turner (Double Eviction). I have mixed feelings about this HOH because I wanted Michael to stick around longer, but Turner and Monte had to make this move. And it made for probably the best episode of the season. I would have ranked this HOH probably second, if Turner played a bigger part in actually executing it. Michael was the biggest threat in the game, but Turner was ready to just let him stick around. It was Monte, and actually Taylor, who pushed for Michael to be the target as soon as the chance came up. Again, great week, but this wasn't really Turner's move.
5.  Jasmine (Week 2). I don't give Jasmine a ton of credit for this week, but she was the one holding the key that week. But we'll never forget the Blindside Butterbeands that ole Pooch was served that week. Anytime someone offers to go on the block and gets voted out is always a good time for us on the outside.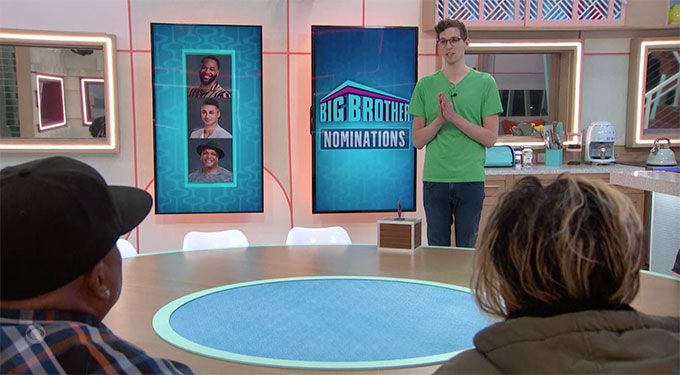 6. Michael (Week 7). This wasn't the best move in the world. Michael would have been better off to get rid of Monte, but Jasmine was the target for that side of The Leftovers that week, and they remained true to the alliance (which can't be said for the rest of the alliance who were outside in Dyre Fest.
7. Monte (Week 10). This was a pretty boring week, but it was a relief to see Alyssa finally go. She keep skating by week after week, and I was starting to think she would get dragged all the way to the Final 3.
8. Taylor (Week 11). This is a tough one to rank because it's actually the current HOH and hasn't played out fully. But seeing as how Brittany staying would be best for Taylor's endgame (and Brittany is pretty much guaranteed to be evicted), I don't think I can rank this any higher.
9. Taylor (Week 6). Taylor fans won't be happy that her two HOHs are ranked so low, but this HOH wasn't a good one. Terrance should have gone that week over Indy. And of course that wasn't Taylor's fault. She wanted Terrance gone. But her alliance wouldn't listen to her, but at the end of the day, it was still her HOH reign. So here we are.
10. Terrance (Week 7). Speaking of Terrance, to be fair, his HOH reign was pretty successful. He got out a pretty big threat, and basically destroyed The Leftovers in the process. But Terrance should have broken up that showmance. It's hard to even imagine what the season would look like now if Kyle had gone that week over Joseph.
11. Turner (Week 8). I was happy to see Kyle go this week, but how it all went down was just so icky. There's no way Turner's HOH could be ranked any higher than this. Not only was it all just icky, but Turner had turned on his alliance, and then his HOH was hijacked by Michael and Brittany, and yeah. It was just a mess. It could actually be the worst HOH of the season, but there are still two more that I think nudge it up just slightly.
12. Michael (Week 9). Sure, Terrance was an actual threat to a lot of people's games, but Michael targeting Terrance then instead of listening to Brittany and going after Turner was his downfall. Michael was too comfortable and too trusting and would likely be in the Final 3 right now had he turned on his team before they got to him in that double eviction.
13. Daniel (Week 1). And for the second season in a row, the first HOH of the season was by far the worst. Daniel's HOH was not as wild as Frenchie's was in BB23, but it was very, very ugly. Not only did it lead to absolute bullying, it also ended in the self-evicition of Paloma, which canceled the eviction. Daniel's HOH was a complete failure, and it ultimately ended his game and Nicole's.
How would you rank the Big Brother 24 HOH reigns?