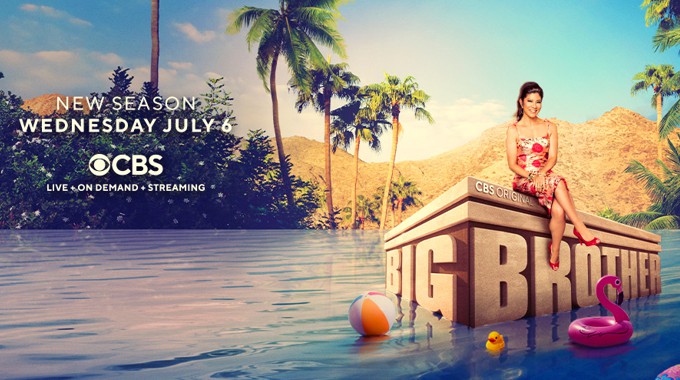 The countdown continues to the start of Big Brother 24 on Wednesday, July 6th at 8PM ET/PT and CBS has confirmed that launch night will be LIVE! And that's good news for several reasons as a boost to the BB24 kickoff.
A live premiere for Big Brother 24 means we'll be watching the HGs gather for the first time as it happens on the stage and when they enter the home instead of playing catch up nearly a week after it's all gone down and HGs are acclimated to their new home and new roommates. We want that initial drama and uncomfortable setting instead of letting it be squandered to a few quick minutes of recaps for an entire week of Feedless action.
For most of Big Brother the HGs have gone in days ahead of the season premiere and we've often spent the rest of the summer trying to piece together references of conflict and discussions that happened before the Feeds turned on following the first night's show and the Feeds that followed soon after. Then with BBOTT we had a new experience of watching the HGs head in and everything playing out from Day 0. While there will still be a little delay on the Feeds as we expect (not yet confirmed by CBS) the Live Feeds to start on premiere night after the conclusion of the west coast broadcast (so around 9:30 PM PT / 12:30 AM ET), those few hours are way better than days
There's still no news on the BB24 cast and I don't expect we'll get anything on that front until around a week before the season premiere. So watch for the HG reveal to land at the end of June and hopefully we'll have that again for you all this year. At this point we only have the mention from CBS that we'll be watching "all-new Houseguests" this season and I'm hoping they stick that.
We're just three weeks from the 90-minute LIVE premiere of Big Brother 24 on CBS on July 6th and we're excited to be sharing all the action with you again this summer. Join us on Facebook and Twitter and get our Big Brother App for all the fun!