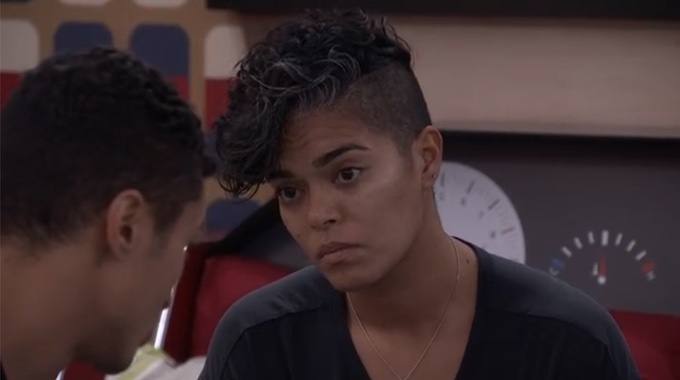 It is Power of Veto Day inside the Big Brother 24 house and the Head of Household, their Festie Bestie, and the two nominees will be joined by one other Festie Bestie pair in today's competition! There is a backdoor plan in place for this week of Big Brother, but the question is, which BD plan will play out. Read on to find out how this week's player pick will work, what the Power of Veto plan is, and who will be playing in the Week 3 Veto Competition on BB24!
As we know, Turner is the Head of Household for Week 3 and as a result him and his Festie Bestie, Jasmine, are both safe this week. With the new twist in place, Turner had to nominate a Festie Bestie duo for eviction. If either HG in this Festie Bestie duo should win the Power of Veto, they would both be safe and Turner would have to put another duo up in their place.
Turner's plan this week was to attempt to get Taylor out for the third week in a row. Turner knew going into the Nomination Ceremony that he couldn't put Taylor and Nicole up. That would guarantee Taylor a shot at winning the Veto and saving herself. So instead, Turner put Brittany and Michael up as pawns. However, they would so serve as a backup plan if Taylor and Nicole got picked to play and won because they could send Brittany home instead.
There have also been some talks between Turner, Monte, Kyle, and Joseph that could change the trajectory of the week. They believe that getting rid of Taylor or Brittany this week might not be what's best for their game. They have been throwing Ameerah's name out to Turner as a good option for a new target. So is there a potential for a shake-up? The Veto players have been picked and here is who is playing in today's competition:
The Power of Veto Players for Week 3 are:
Turner (HOH) & Jasmine (Festie Bestie)
Brittany & Michael (Noms)
Nicole & Taylor (Random Draw)
Unfortunately, this is not the ideal situation for the new plan to possibly BD Ameerah because there is very little chance that Nicole or Taylor will use the Veto if they win. There is also a lot of talk about how the Veto Competition could be an individual timed comp and if that's the case they can't even intentionally throw it to Michael or Brittany. Michael and Brittany are also still holding out on the hope that they can talk Nicole or Taylor into using the Veto on them if they should pull off the win. We will have to see how this plays out. Stay tuned for Veto Competition results coming up later!
What do you hope to see happen?
Download our Big Brother App, join us on Facebook & Twitter, and get our Email Updates for more!