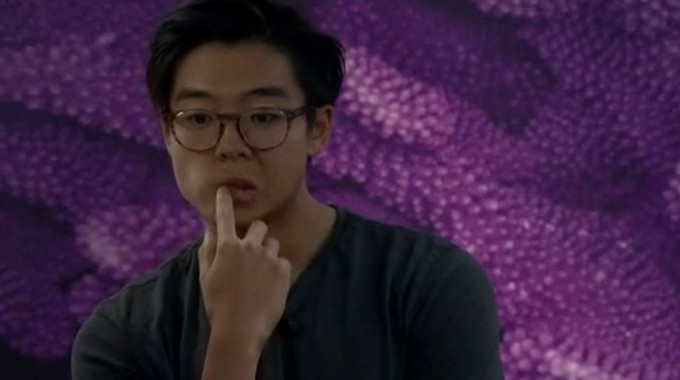 We've got all your Big Brother spoilers for you since the latest BB23 episode on Thursday that left viewers with the cliffhanger over who would win out in The Wall, a classic Endurance HOH comp. Soon after a plan was in the works for a Backdoor target and with no Wildcard comp in the mix the Nominations were set. Next up for these newly Team-less HGs was the Veto competition where the big plans hinged on another success here. We've got all the results so catch up on everything that's happened in Big Brother 23 over the past few days.
Endurance HOH Competition:
The Wall made its return to Big Brother in the latest HOH competition and we saw some pretty good efforts though the whole thing was over in less than 90 minutes. Kinda sad. Either way, there were deals made in the final moments and those deals weren't quite broad enough to stop Derek X from setting a Backdoor plan.
Read more details on the Endurance Comp >>
Nominations:
Christian was the big target going into this week and when Alyssa and Xavier fell the backdoor opened for this move. DX didn't want to show his hand too early so he enlisted two pawns to make the case that he was staying loyal to the Royal Flush alliance. Step right up, Sarah and Britini.
Read more on who was nominated in Week 5 >>
Power of Veto Competition:
One more hurdle for Derek and his plan: gotta get that Veto. With Britini as the fake target the presented plan was to get Sarah off the Block if they could and even Alyssa thought that was a safe idea. Christian wasn't falling for it though. In the end, the Veto comp's prizes were a tempting side to the deal and may have wrecked that Backdoor plan.
Read who won the Power of Veto in Week 5 >>
Power of Veto Meeting:
So obviously the Veto will be used and Britini will be coming down. Does Derek X still make the move against Christian or will he be talked out of it by Tiffany and we see someone like DF take his spot? DX is pretty steadfast that he wants Christian out so at this point watch for him to be the renom, but Tiffany isn't giving up so easily on her evict-Sarah plans. This week could get messy. Hooray!
What do you think of this weekend's Big Brother spoilers? Are you happy with the results or did you want someone else to pull off the wins? If you have our Big Brother App then you received alert notifications as these results arrived. If you don't have it, then be sure to download our app now!