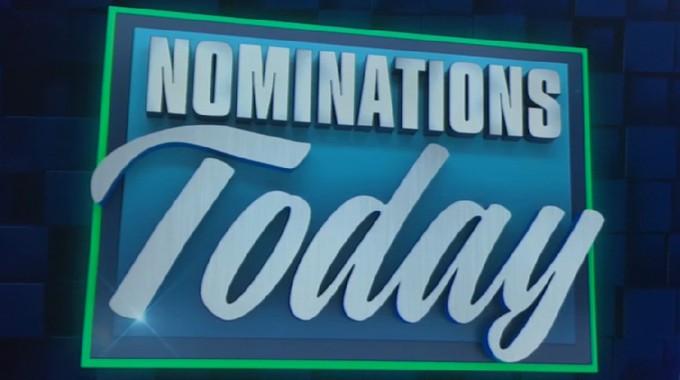 Nomination spoilers are in Big Brother 23 Week 5 as the latest Head of Household has made his picks with no Wildcard competition in the way of the plans this time around. Read on to find out which two HGs are on the Block and what's next for the rest of the house.
Derek X spent his day trying to think his way through the next moves and that involved a lot of one-on-ones and camtalk his takeaways after each of them. Kinda interesting but also kinda unnecessary because when it comes down to it he knew what had to be done already the night before. Step one, get your pawns on the Block.
Big Brother 23 Week 5 Nominations:
Derek X nominated: Britini & Sarah
The decision was going back and forth with DX trying to decide between Sarah or DF as his second nom. Britini knew she'd be a pawn so she wasn't surprised but Sarah was probably a surprise to her though it sounded like Kyland got a heads up on that.
At the moment DX is aiming for Christian but he's covering his tracks until he knows he can get him into place with the Veto. Both nominees are currently in place as a pawn but if something goes sideways in the PoV then he's got the backup to stick with these and make the best of it. Saturday is going to be exciting!
What do you think of these picks? Smart choices by the HOH or a missed opportunity? Share your thoughts below.
Don't miss another Big Brother spoiler! Download our Big Brother App, join us on Facebook and Twitter, and get our Email Updates for even more all summer long.