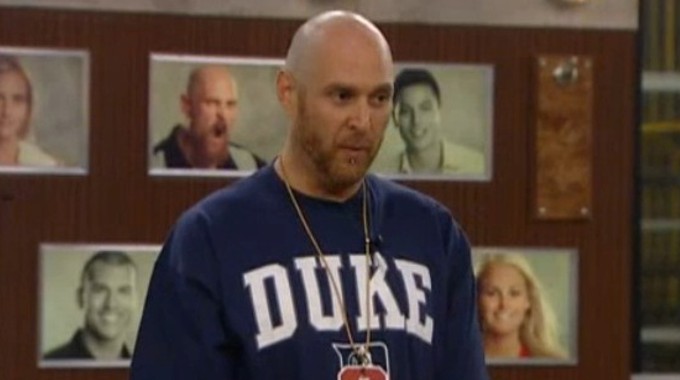 Well – we have been asking for an All-Star season for YEARS – and we finally got it. However – just like everything else in 2020 – we were completely disappointed! Like I always say – a bad season of Big Brother is better than NO season of Big Brother. This was a true test of fandom as we saw a lot of our favorites over the years come back – only to play it safe and methodical instead of the usual lies, backstabbing, back doors, fights & general mayhem that made us super fans in the first place.
Tonight – the Big Brother 22 winner will be crowned – and as I have been predicting for weeks now – Cody should walk away with the prize & start the argument of which is the best alliance of all time… Chilltown vs Hit Men. That's a column by itself – so you can chime in which one you think is better in the comments section below.
As I usually do at the end of the year – instead of ranking the Houseguests based on their gameplay – the final ranking is how well I predicted the HGs would play. Remember in the past, I have been spot-on several times – including predicting the Holly / Michie showmance last year. I have also been wrong but I won't get into that now (just see below). I will go in order of how they were evicted (with the Final 3 being in order I think they will finish)
Keesha Smith – 1 strip of Tofu – I knew Keesha would be a follower, not a leader – but figured she would make jury as she was not going to be a threat. I still am confused on why they decided to get her out first – maybe because they wanted to get out Janelle and Keesha was the same character type, so they took her out.
Nicole Anthony – 4 strips of Tofu – wow, I really missed the mark on her. I thought for sure Nicole A was not going to be naive & join a big alliance. It was the complete opposite. She could not buy an alliance (not that she didn't try….). It was a shame that she did not last longer – but at least she was the least bitter of all the pre-jurors during the last episode.
Janelle Pierzina – 3 strips of Tofu – another one I missed the mark on. I guess I was still holding out hope that she'd regain her Comp Beast status and was going to be able to save herself & others for a few weeks. I did know she would become a target at some point, just didn't realize it would be night 1.
Kaysar Ridha – 1 strip of Bacon – I was right about one thing… thought he'd be outright before jury. But I said it – and I have to own it – "let's face it if Kayser does not make jury this time around – can we stop talking about him being a great player?" Then again, being a great person is better than being a great player. Kaysar was the voice of reason that we all need to hear.
Bayleigh Dayton – 2 strips of Bacon – I was worried her beef with Tyler on BB20 could follow her into the house & cause some drama leading to her demise – and pegged her to possibly be an early boot. Unfortunately for her – she was at such a disadvantage with her fake alliance pretty much using her & Da'Vonne.
Ian Terry – 5 strips of Tofu – I will never give myself a Tofurkey of the Week – but if I did… it would be for Ian I had him as my winner of the season – and figured he would use his smarts to play a quiet aggressive game. Well, I got the quiet right – but it was anything but aggressive. Ian was the kid standing on the beach during a hurricane – watching the waves coming getting bigger and bigger, and he just stood there until it crashed down on him and swept him away.
Da'Vonne Rogers – 2 strips of Tofu – I thought Da'Vonne would be a little better at the physical comps after her stint on The Challenges. I was also expecting her to get to a single-digit place this time. I was wrong on both accounts. She did get close – 10th place. Just like Kaysar – what she lacks in BB Game skills, she makes up for real-life skills. Da'Vonne stands a great chance of being AFP, which would ALMOST be as good as if she won the Week 5 HoH against Christmas.
Kevin Campbell – 1 strip of Tofu – geez, I was bad so far this season huh? Almost as bad in my predictions as Kevin was at the game. I was convinced he would find ways to wiggle in & out of jams. But all he did was dig the grave deeper and deeper. His 5th time on the block during his 8 weeks was pretty crazy. He did have the dubious honor to be the only person that a Veto was used on all season… TWICE. He used it on himself, and he had Da'Vonne use it on him. So maybe he did wiggle out of some jams.
David Alexander – 2 strips of Bacon – ok, well… I was sorta right… there were much bigger targets that helped David slide by a few weeks. And someone, we still do not know who used a power to save him. Memphis was so hell-bent on getting him out – but after Tyler convinced Memphis that back dooring David was a bad idea, he came back during the triple eviction & finally got his man. Although – putting Nicole up almost foiled that plan that would have kept David in the game, and who knows if that would have propelled him to win BB All-Stars.
Dani Donato – 3 strips of Bacon – "If she does not make a mistake by turning on someone when she does not need to, could be in the Final 3" Dani just could not get out of her own way. She went around a little too hard when she was in a great spot – and took a half-ass shot at Tyler when… she did not need to. And by not going all the way with that shot – it came back and bit her AGAIN. She says she is retired from Big Brother – but I know damn well that if the phone rang tomorrow – she'd be back in that house in a heartbeat.
Tyler Crispen – 4 strips of Tofu – another one I was SOOOO wrong about. I was convinced that no one would want to work with him because they know how big of a threat he is – but it was the opposite. Everyone wanted to work with him because he was such a huge shield. He was the first one that turned completely on members in The Committee when he went after & succeeded in getting rid of Dani. But that just made him vulnerable the following week – and one of Dani's allies got her revenge.
Memphis Garrett – 1/2 strip of Bacon – I was right that Memphis would try to stay out of the drama around him – and he did. It was easy to stay out of drama when you are the only one awake for 3 hours every morning, and the first one asleep every night. I thought he'd be an early juror – not an early riser. Him forming 2 Wise Guy Alliances could have been genius had he not trusted Enzo as much as he did. Memphis probably should have used Christmas as the centerpiece in the 2 groups.
Christmas Abbott – 3 strips of Bacon – "needs to get in with a majority group or her days will be limited" Guess what she did? She got into a majority alliance and her days were not limited. I also knew her social game was not going to be a strong point – but the big group (aka The Committee + Enzo) used her loyalty and attitude like the pitbull she is.
Nicole Franzel – 3 strips of Tofu – wow, I figured Nicole would be a target early and not be able to play the exact same game she played on her winning season – but here we are – Nicole F in the Final 3 once again after not doing much early. Although – she did enough early on to get several powerhouses around her keeping her safe. Cody & Dani put her on their backs and carried her the 1st half of the game. She did find herself in trouble during the triple eviction and benefitted from Enzo's allegiance to Cody. As I explain later – pretty sure Cody will cut her if he wins the 3rd part of the final HoH. If she wins the 3rd part and cuts Cody – then she wins it all and has to be in the discussion as one of the best all-time players. But if she wins part 3 and takes Cody – then it will be a $450,000 mistake.
Enzo Palumbo – 1 strip of Tofu – I was wrong thinking Enzo would not make it to the final 6 & he did not create a Brigade II. I was right that Enzo would have some great one-liners in the diary room. He was the much needed comic relief this season. His social game was so strong that he never found himself on the block – not once. And he was not a real member of the big alliance controlling the game. Enzo won a few comps to secure himself early as someone people wanted to work with. Unfortunately – he never went out on his own to make moves that would help him – instead doing whatever he could to keep Cody happy. Not getting rid of Nicole F during the triple could haunt him for a long time.
Cody Calafiore – 5 strips of Bacon – despite being so wrong about so many of the HGs – I nailed this one!! His reputation of being a likable loyal player plus the fact that he won the first HoH helped set him up for the long haul. Everyone wanted to work with him – even after being called out by the Wall Yeller, by Kaysar, by Kevin – he still remained the "Teflon Don." It helped that he positioned himself with 2 other loyal soldiers in Nicole & Enzo – and it's not much different than his Hitman partner Derrick on Season 16. Derrick "brough" Cody & Victoria with him to the final 3 knowing regardless who won – they would take him. I think he will cut Nicole F if he wins the final HoH because he thinks she will not be bitter knowing it was a good move on his part – and she will still vote for him. If he cuts Enzo, that could turn him into a bitter jury member – without much time to process it – and Cody could lose that vote. Cody made a $450K mistake last time – this time, I think regardless of who he is next to at F2 & regardless of how he gets there – he will walk away the winner.
Phew – what a season!!! I am so thankful to Matt & the Big Brother Network team for allowing me to bring my weekly recaps to you all. And Thank You to all of you for reading this column each week – especially Chris D (aka @PupRiku on Twitter) for keeping the stats all season. Not surprisingly Cody ended up with the most Bacon & least Tofu (42 / 1). Kevin & David ended up tied for the most Tofu (32), and Keesha had the least amount of Bacon (1) – David was a VERY close 2nd (1 1/2).
click image to see full-size view

OK – let me know what you think about my rankings and final prediction in the comments section below. Also – as I asked in the opening – which alliance do you think is better – Chilltown vs Hitmen.
One last time – from outside the Big Brother House – I am Adam Poch – have a great off-season. See ya for BB23!!!!!