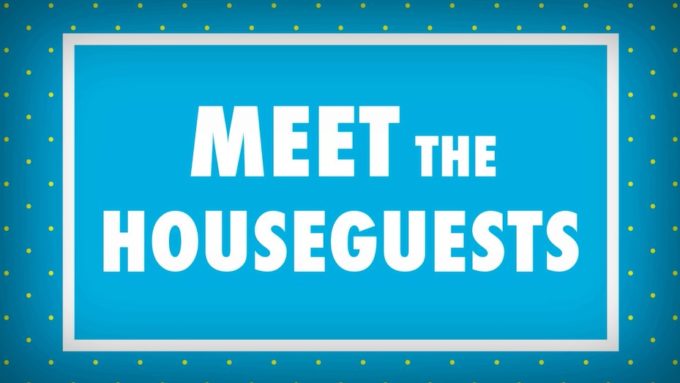 Ahh the Big Brother preseason time when everyone knows someone in production and has the inside scoop detailing just how many returning HGs we're going to see and just how upset the audience will be to see them. Yes, we're right back in our comfort zone this year again.
The rumors have started on returning HGs and the latest story is about showmance couples making the return flight to the Big Brother 21 house. It's an ideal "spoiler" because the only thing that rattles more cages than BB Vets in the house is the summer's showmances. Put them together and that phony story is share-bait gold, Jerry. Gold!
We heard the Vets rumor last year too and instead, BB20 proved to be the first all-new, no-stunts casting since BB12 and that was a welcome change. The season was entertaining and solid on the cast front, mostly. Nothing's perfect, but it was a great return to the older ways. So what will we get this year?
After last year's strong showing I'm hoping production is even more encouraged to bring us an all-new cast for Big Brother 21. That's my personal preference, an all-new cast after we've seen too many summers where the Vets take the spotlight and the Newbies play second fiddle. But what do you want to see happen?
Here's a poll to capture your vote and then share your opinion in detail below with your comments. We want to hear whether you want an all-new cast, a mix of new and returning, just returning HGs, or maybe it doesn't matter to you at all as long as you just get warm bodies in that house. Vote now and discuss below!
Don't see the poll? Click here to reload.
We don't yet have a date for the Big Brother 21 cast reveal of Houseguests but I'd expect it around a week before the season premiere on June 25th and that should again be rolled out on your Live Feeds through All Access. And yes, signing up for the Free Trial through our banner and links makes a major impact of support for us and the site. Please consider helping us and coming back here when you're ready to start watching. Thank you!
Want more? Download our Big Brother App, join us on Facebook & Twitter, & get our Email Updates!