It was a strange week in the Big Brother 19 house. For only Week 2, it was relatively quiet. There were some pretty tense moments at the beginning, middle and end though, so luckily this installment of Ewws & Ahhs won't be too hard to put together. So let's get to it!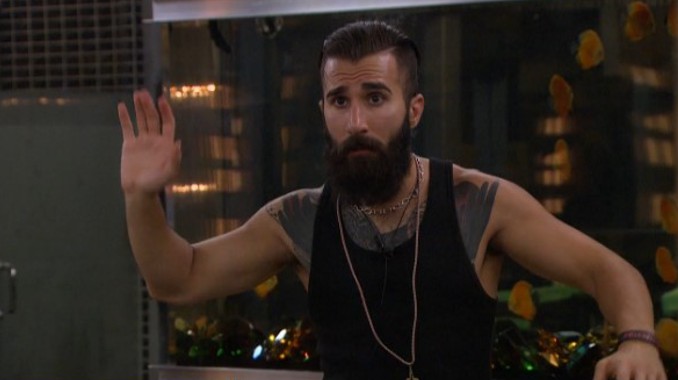 Eww. Paul Wins HOH. Sorry Paul fans. This is an Eww for two reasons: 1. Paul has safety and didn't need to win HOH that early. 2. Paul's "don't call it an alliance" basically threw it to him. No one even tried to fight for it. I am not a fan of that kind of gameplay. I don't get excited when there's this group leader that everyone just sort of worships. It gives me Big Brother 6 flashbacks with The Nerd Herd was obsessed with Cappy.
Ahh. Dominique's Drama. Who knew innocent little Dominique would be at the center of some of the week's biggest drama? Her weekly talk show really stirred some things up this week when she had Cody as a "guest." Cody dropped a lot of bombs, but it was Dom's questions that left a number of their allies scratching their heads. I don't think she meant any harm by it, but she definitely wasn't thinking about the game when she asked some of those questions. Something tells me she thinks BB19 is just an audition for whatever she wants to come next in life.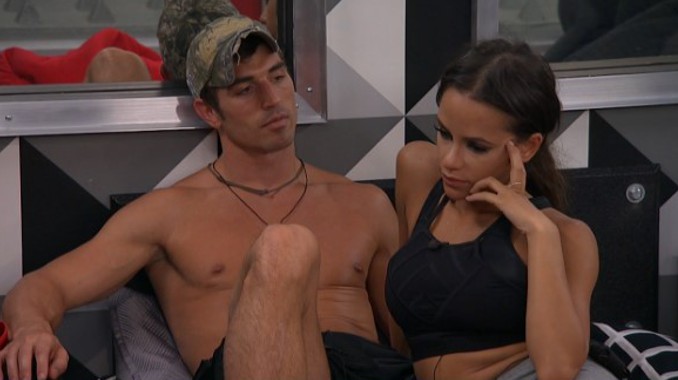 Eww. Paul Wants to Backdoor Cody. It was a good move on Paul's part in order to execute his plan for the week, but it would have been a more exciting week if Cody had a shot to fight for his chance in the house. But then again, those are the breaks. If you got yourself into such a bind that you don't even get a shot at veto, then you weren't playing that great a game after all.
Ahh. The Veto Competition. Even though it was a bit long, this week's veto competition was very creative and entertaining. I love seeing new competitions on the show. We saw a lot of new stuff with Big Brother Over the Top and I'm glad to see the same game designers' work getting some CBS network airtime.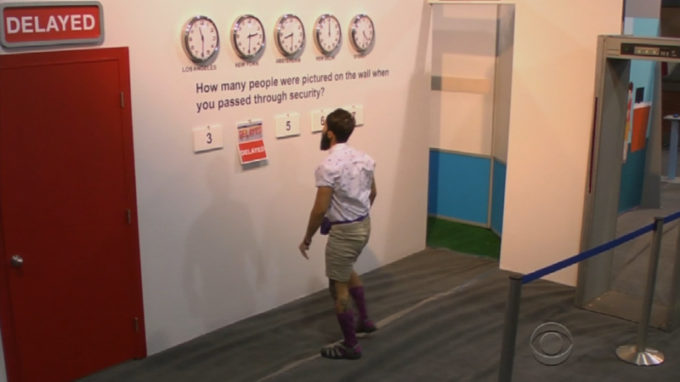 Eww. Paul Wins Veto. I promise I'm still a Paul fan, but I'm a bigger fan of an exciting season and Paul winning everything isn't exciting to me. Paul has safety this week, so he didn't need to beast it. Imagine how exciting things would've been this week if Ramses had pulled out the win and saved himself. Alex and Josh would've been left on the block and both of them would have fought to stay. And let's not forget Cody would have been around at least a week later to keep the house on their toes.
Ahh. The Battle Back Is Official. We always kind of knew there'd be a Battle Back, but it was nice to finally get confirmation since Julie hadn't previously mentioned it. It will be fun to see Cameron again, even though I'd bet my life savings on a Cody Battle Back win.
Eww. Cody Is Evicted. To be honest, I'm most upset about Cody being evicted because I had hopes for Cameron to win the Battle Back. With Cody taking on Cameron, he doesn't stand much of a chance. *Insert Victim Noises here*
What were your favorite highs and lows from this week on Big Brother?