Paulie continued to rule the Big Brother 18 house and refused to budge over his target this week, thus showing his cards to one of his closest allies, Paul. Does that mean there's trouble in PP paradise? Will that change how Paul feels about his bro Paulie? Time will tell.
The episode picks up right after the ridiculous nomination ceremony that made everyone overreact. Sure Victor made a speech, but it was more dumb than mean, but Michelle completely broke down.
Victor reminds us that Zakiyah is the target this week and Zakiyah reminds us that she's not very smart for trusting Paulie. And while the girls are trying to dry Michelle's tears, wait there are no actual tears, the bros are celebrating once again for nominating two girls who have barely played the game.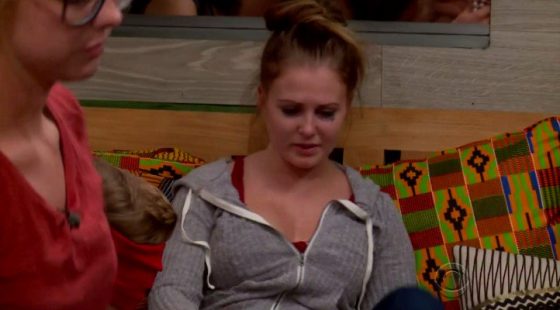 Michelle does manage to get under Paulie's skin. Which is funny even though it happened at the worst possible time. She reminded the room, including Paulie, that she's not the person who backdoored Victor and sent him home. That, of course, was Paulie. And when she added that Victor is kissing Paulie's ass, that sealed her fate with Paulie. But Paul and Victor soon meet up and reassure the plan needs to be to send Zakiyah home.
Zakiyah continues to be in denial over Paulie's role on her ending up on the block. Zakiyah decides to at least try to get the target off from her and onto Michelle. And it doesn't take much work with Paulie. But since that's the only person Zakiyah talks to, her work is done. Lucky for her, the house usually listens to Paulie.
Paul lets us know in about 12 too many cocky and arrogant Diary Room sessions that he and Paul aren't seeing eye to eye on the target this week, so he can get his boy James to use the America's Care Package win to nullify two votes that would save Michelle. James is apprehensive, but everyone listens to Paulie. Will James?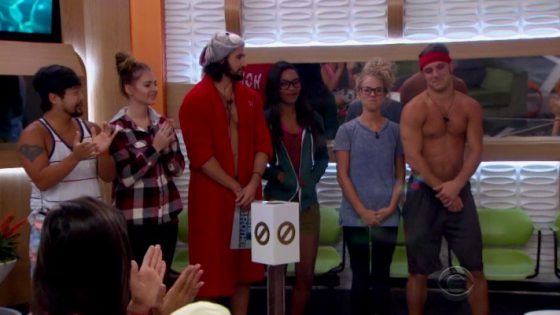 It's time to pick players for the Veto competition. Joining Victor, Zakiyah and Michelle are Nicole (drawn by Victor), James (drawn by James Michelle) and Paulie, who Zakiyah stupidly chose as houseguest's choice. She lets us know, in what be maybe her 8th DR of the season, that at least she'll know if she can trust him after this.