Last Night on Big Brother 17 a new Head of Household was crowned when the remaining Houseguests plus the returning Juror faced off for a chance to control this week's nominations.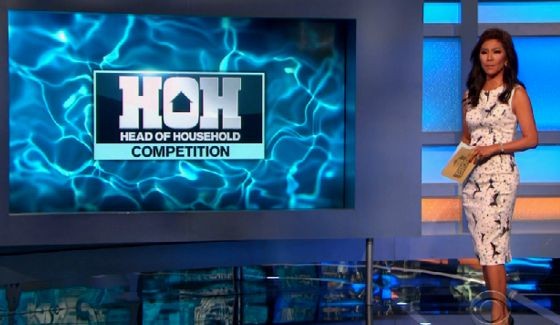 CBS had officially confirmed tonight's HoH competition would be an endurance battle so we expected all the remaining HGs plus the four Jurors to line up side by side for a battle royale. Are you ready to watch and find out who won HoH last night on Big Brother?
A return to 8 HGs makes this past week a wash as the numbers hold steady but the Austwins once again only have two competitors in tonight's challenge. Given the failed opportunity to flip tonight's eviction vote against them it might not matter as HGs seemingly remain unconcerned with going after them. Or maybe it'll just take the right HG to win for that to happen.
If you look at the line-up of Jurors with Shelli, Becky, Jackie, and most likely John as the fourth they are all fantastic competitors and a big threat to win. One of them could go all the way from evicted to Head of Household and we'll be there to watch it all and so can you.
click images to see full-size views
This week's comp will play out online so you can watch it with us through the Big Brother Live Feeds. Don't have the Feeds yet? No problem. Get the Free Trial now for one-week of free fun then $6 will cover the rest of the entire season. Get started here:


Big Brother 17 Week 10 HoH Competition – "Dizzyland":
6:50 PM BBT – HGs standing on spinning swings as they go in circles
6:55 PM BBT – Comp continues as we find Julia, Steve, & Meg are already out.
7:00 PM BBT – Feeds are already back!
7:01 PM BBT – James is out. Jackie is struggling.
7:02 PM BBT – Everyone but John and Vanessa are out. John is returning Juror.
7:03 PM BBT – Vanessa is HoH.
John offered Vanessa safety, but she said she wanted another letter from her girlfriend. She offered John safety in exchange and said she could go a lot longer. John said "let's go for it!" but less than a minute later he stepped down.
Back inside the house the Austwins are freaking out over John's return. Liz is near tears and says John has a vengeance against them for no reason. Oh, Liz. Austin is freaking out saying John was threatening them directly by not accepting Vanessa's deal. And Vanessa? She just promised Austin and the twins they wouldn't see the Block this week.
Be sure to join us on Facebook, Twitter, & by Email Updates so you get all the latest news. Keep watching your Live Feeds to find out who could be going up on the block. Are you excited with the Head of Household this week? Share your thoughts!