Capping off a wild Double Eviction night of Big Brother 17 the spoilers of who won HoH last night were revealed following a competition that crowned the next power player in the house in a divided house.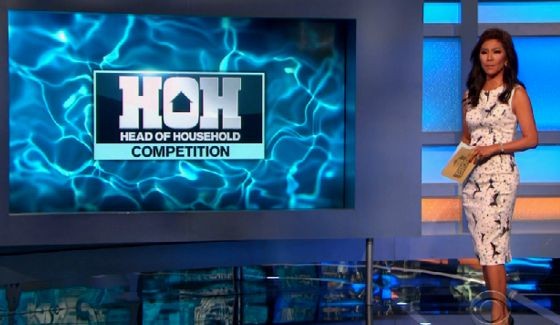 We had just watched Shelli and Jackie walk out the door with the latter at the hand of Steve who had to sit this one out and watch to discover who would be making the next nominations on Friday.
Big Brother 17 – Week 8 Head of Household:
Liz Nolan won Head of Household!
When Feeds returned she was jumping around with Julia. Austin came back to them and gave Liz a big hug. He says they can keep going after their targets. Watch out, JMac.
The Goblins were reeling from Jackie's eviction as they realized they had been duped by Vanessa and Austin before the HGs headed in to this competition. This won't help their situation any.
Nominations will be back on the regular schedule now that the Double Eviction is over. Noms on Friday afternoon followed by the Power of Veto on Saturday. We've got another wild ride ahead of us in what's continued to be a surprisingly strong season. So much fun!


Be sure to join us on Facebook, Twitter, & by Email Updates so you get all the latest news. Keep watching your Live Feeds to find out who could be going up on the block. Are you excited with the Heads of Household this week? Share your thoughts!