Big Brother spoilers reveal this week's nominations as two more Houseguests go up on the Block and prepare to fight for the Power of Veto as a chance to escape eviction on Thursday's show.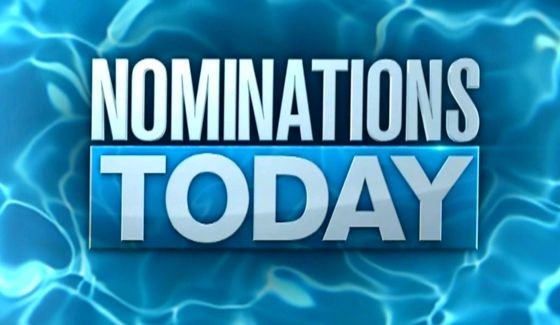 With just a small handful of HGs left on Big Brother 17 there aren't a lot of options for the HoH. Combine that with an over abundance of deals made last week and that pool shrinks even smaller. As time ran out a decision was finally made.
Big Brother 17 Week 9 Nominations:
Austin nominated: Steve & John
Overnight Austin kept going back and forth on whether or not to target Vanessa and if he did whether or not to put her up and act like she was a pawn or try to get her comfortable and not win the Veto. With only 8 HGs left the chances are good that she'll play either way but that didn't seem to deter Austin in his initial debates.
The last thing Austin was saying before he closed his eyes was that he'd have to go after Vanessa as a Backdoor. While that obviously meant John and Steve would be the original noms I also took it as an excuse to kick the can on making a decision. By putting those two HGs up he could act like he was still considering BD'ing Vanessa until the last min of PoV even if he wasn't.
Today Vanessa worked hard in campaigning to stay off the Block but as I mentioned I believe Austin had already made that choice. Then just before the ceremony Austin promised Steve he wouldn't go up. Well that didn't stick as Vanessa got to talk with Austin again, admitted to the thrown BotB drama to BD him, and then pushed again that Steve was a less worthy ally. Effective.
Good times ahead on the Feeds! Grab your Free Trial to watch the next week for free then keep it for $5.99/month. That's 20 cents a day for 24/7 access to Feeds content. Silly cheap.