Nominations spoilers have arrived for Big Brother 17 revealing who has been sent to the Block and will compete in Saturday's Power of Veto competition. These two nominees have just one chance of safety before the next vote.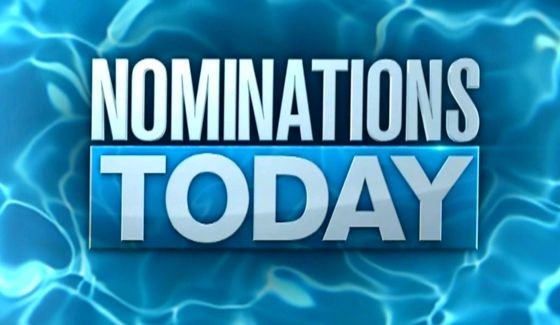 These nominations, decided upon in late night talks, were part of the new Head of Household's master plan. While the players involved know they might not end up as the main target, it seems they might not know the whole story.
Big Brother 17 Week 7 Nominations:
Becky nominated: Shelli & Steve
Things went just as planned with Becky's noms, but before she was able to make them official word to spread to Vanessa that had her nervous. Becky had refused a deal with Vanessa but accepted one with the twins. Once Vanessa learned of that she knew something was up.
Immediately after the ceremony Becky told Shelli if she (Becky) gets the Veto then she will save Shelli instead of Steve. Downstairs Vanessa told Julia she was confident that she (Van) is the target. Steve camtalks that he now knows Vanessa is the target, not Austin as he previously suspected. Steve worries that Vanessa going home is bad for his game.
Steve previously knew he was not the main target, but he wondered if it was really Shelli or Austin, according to a quiet camtalk session earlier today. Shelli has learned more from Becky and knows things are aiming at Vanessa. Becky seems to want to work with Shelli so that could be the motive behind the oversharing.
Veto players will be picked on Saturday morning and if Vanessa isn't there then she's in even more trouble, but if there's anyone who could talk her way out of this mess then it's probably her.
Good times ahead on the Feeds! Grab your Free Trial to watch the next week for free then keep it for $5.99/month. That's 20 cents a day for 24/7 access to Feeds content. Silly cheap.