Big Brother spoilers reveal who won the Power of Veto this week as the house faced its first round of single chance salvation with the end of Battle of the Block.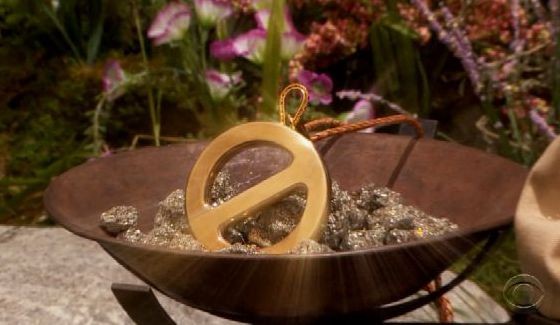 The pressure was on for the showmance couple to secure safety for at least one of them in a way in which they could decide who would be going home. Both knew if they didn't win the Veto then that choice would be left to the house.
Big Brother 17 Spoilers: Week 6 Veto Competition Results:
James won the Power of Veto!
Playing in today's competition was James (HoH), Shelli & Clay (noms), Jackie (James's HG Choice), Vanessa, and Becky.
Shelli "won" a punishment of 2400 repetitions as a "Castle Guard." Clay won a trip to Ireland. Vanessa has to be shackled to Jackie and Becky won $5K.
Vanessa and Austin had both suggested they would throw it but then later Vanessa said she would make sure Clay and Shelli didn't win it out of fear that she could be renom'd. Austin similarly feared either he or one of the twins would be used as a renom pawn should Clay or Shelli find their way off the Block.
Update: Clay is now campaigning to be evicted instead of Shelli. He's going to everyone asking for them to vote to keep Shelli and send him home. Vanessa is capitalizing on this since that's what he was hoping would be the outcome.
What do you think of the PoV Comp results? What will happen at the ceremony? The Veto Ceremony will be coming up soon and we'll post spoilers when they happen.
Turn on your Live Feeds and enjoy the drama. Watch it all now live & uncensored.