The Power of Veto Competition arrives later today in the Big Brother 17 house and these Houseguests are ready for the action and they've got a plan that deepens the emerging divide.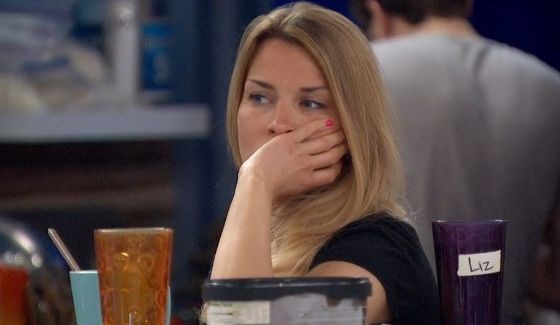 The newly minted nominees fear their allies are turning their backs on them and they're right. When competition time arrives they'll be playing against steep odds, but isn't that when Big Brother is known for huge upsets?
Yes, Shelli and Clay are not handling their nominations well after expecting a shoddy deal with James to hold up to the pressure of their threat level. Now that they're on the Block together they've got one chance to avoid an impossible situation in their bid to get to the end together: Power of Veto. But they may need to win it themselves for that opportunity.
On Friday James continued his campaign with Clay & Shelli's allies to shore up support against the power couple and given the alternatives they don't have much choice.
From top to bottom, Chelli's allies are disappearing. We saw John and Becky agreeing that they can't win this Veto without coming off looking bad with the pressure to use it. Later Austin talked to the twins saying their best option was for the noms to stay just as they are. Even Vanessa talked with James and suggested the idea of her throwing the Veto comp. While James hinted that's a good idea he said he won't ask that of her.
Shelli and Clay have lost both competitive support and honesty from their former allies as Vanessa tells Shelli and Clay that she hasn't promised anything against them in regards to the Veto. Clay hopes to get HG choice and pick Austin, but we know that won't help him as James would pick Austin too.
Austin is locked in this situation because he knows if the Veto is used then either him or one of the twins will be going up on the Block. Sure, it could be Vanessa, but he's more confident it'll be one of the former options and I think he's right if James wants to guarantee a Chelli split. All of this mess does leave some advantages for Shelli and Clay.