Unlike the build up to last week's Veto Ceremony for Big Brother 17 there wasn't any shouting or anger, but we did have some tears as this week's nominees learned of their fate.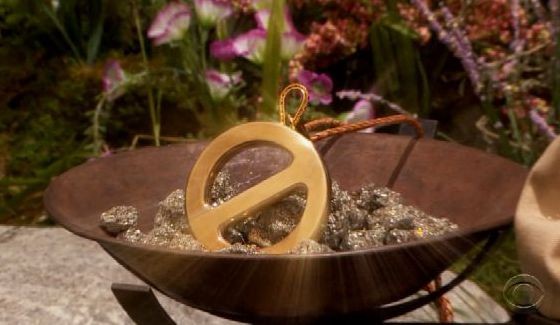 Overnight Meg worked on Vanessa to offer up a deal that was echoed by James this morning, but after a night of resting on it the verdict did not come back in their favor.
Power of Veto Ceremony Results – Week 10:
James used the PoV to take himself off the Block. Vanessa then filled the space with Julia, as she had planned. This is Julia's first trip to the Block as her own HG.
Immediately after the ceremony ended Julia whispered to Liz that if something goes wrong and she gets evicted then she'll never forgive Vanessa for it. Vanessa was soon worried too and asked Liz if Julia was actually pissed at her, but Liz promises it's just an act.
This week's final nominees are Julia and Meg with Julia currently expected to stay, or at least that's the advertised plan. Sending Julia out over Meg isn't as good of an option as evicting Liz to split up Austin+Liz and Julia+Liz, but it's a start. As of now, it's not being discussed.
Do you think Vanessa made the right choice with the renom? Who is heading to Jury next? Remember the chance to return is now over so this is final for the evictee.
Keep watching Big Brother Live Feeds (get your Free Trial) to see what happens next in the game.